Personalized Videos to Increase Customer Engagement. Like Never Before.
More than ever, your customers need you to speak to their own context. Personalized videos and marketing automation by Pirsonal will help you speak to their hearts and minds to increase engagement, loyalty, and sales.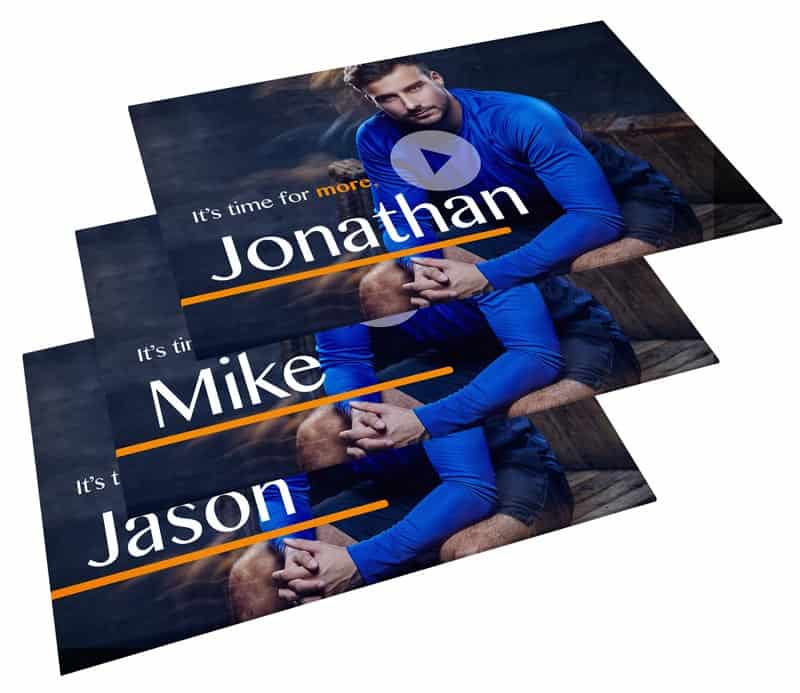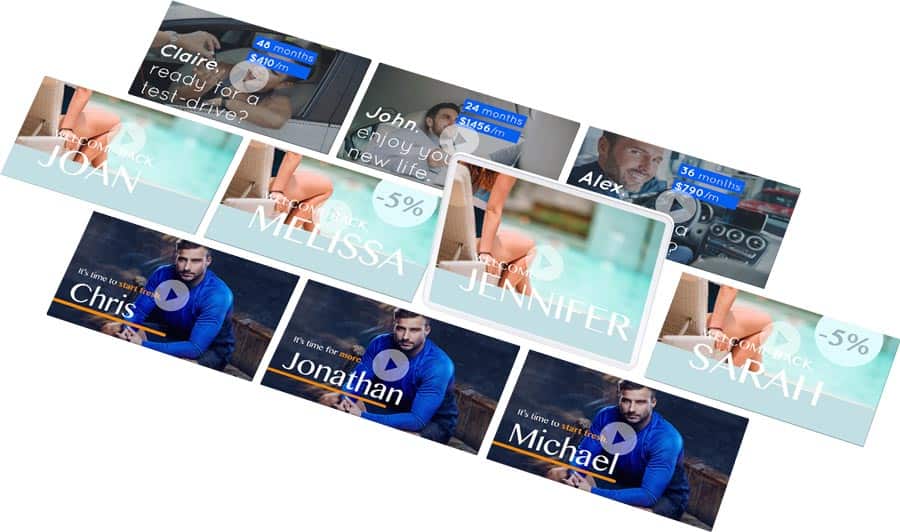 Video pirsonal
Customer engagement starts with their context
Your customers are bombarded with marketing messages all the time. When these messages don't resonate with their needs and expectations, your customers demonstrate a significant decline in engagement.
Personalized videos help you to attract your consumers' attention thanks to the power of data-driven messages, video, and marketing automation.
Thanks to Pirsonal's personalized video marketing software, you can create personalized videos to build stronger relationships, increase brand recognition, and boost interaction with customers.

Fácil de insertar

Llamadas dinámicas a la acción

Moderno reproductor de video HTML5
Why Pirsonal?
Flexible personalized video software that scales with you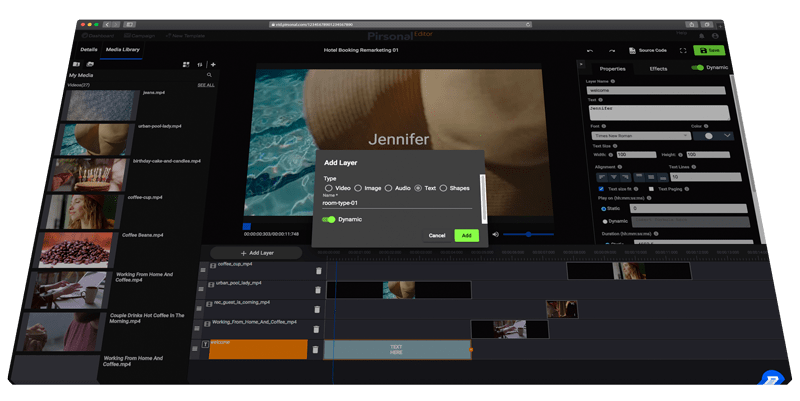 A platform for any team member
A consistent experience for marketing automation and campaigns
Real, rendered personalized videos on Pirsonal's secure cloud
Marketing automation software for personalized videos
It's time to stand out from the crowd with timely personalized videos
Pirsonal takes personalized videos to the next level with behavior-based automations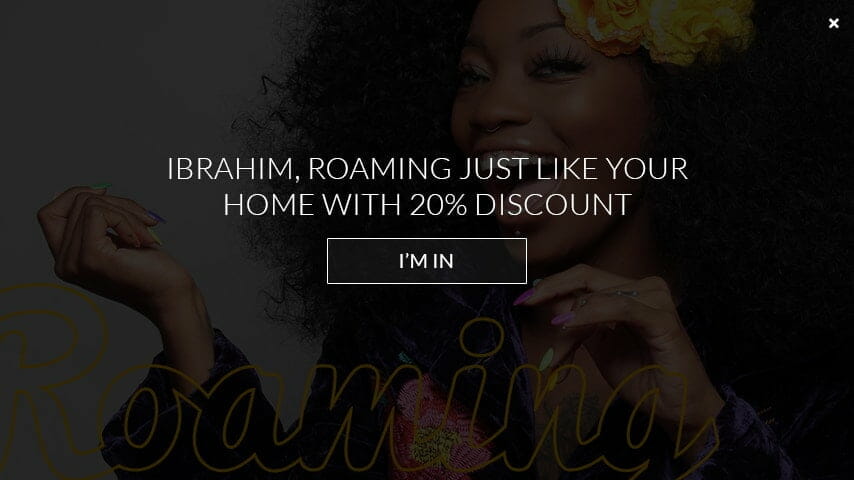 Personalized Calls-to-action
Every customer is different. Right? Their needs, expectations, and objections are also different. Use personalized calls-to-action to make each lead and customer react with targeted, data-driven messages.
Marketing automation loves video
Marketing automation doesn't stop where your videos start. Create personalized calls-to-action powered by data from your favorite marketing software. Pirsonal's interactive video player integrates with +2k tools (Zapier), including Hubspot, Salesforce, and Mailchimp.
Dynamic interactions
Want better conversions? Update any personalized-calls-to-action with Pirsonal's API. Use the same personalized video, update the call-to-action based on any trigger or event to better contextualize your message.
Pirsonal Intelligence
Track personalized video engagement and react
Track individual behavior and engagement when you use Pirsonal's interactive video player.
Rastrear el rendimiento y reaccionar
Drive personalized marketing messages that are relevant to your unique target audiences with personalized videos. Use analytics reports to improve your templates, creative assets, and distribution and increase conversions.
Reproducciones de video
Video Compromiso
Llamada a la acción
Plantilla de compromiso
Plantilla llamada a la acción
Geolocation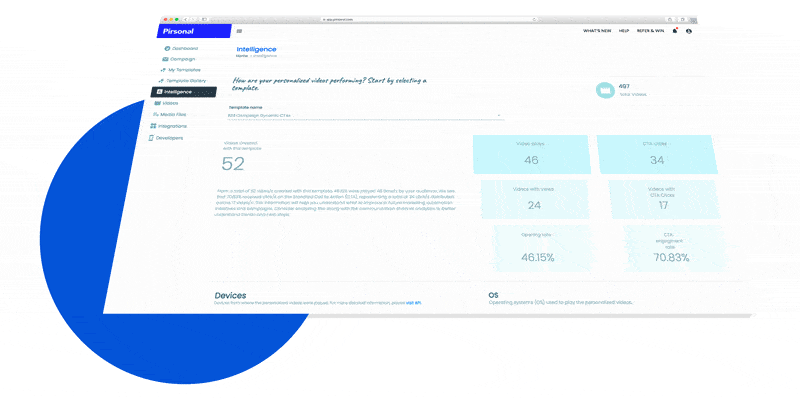 Close Business Faster
Reach out at the right time with a deep understanding of your contact's needs. Leverage your one to one marketing with individualized video analytics. Track your leads' video viewing behavior in Pirsonal's video marketing software or API and inform your sales teams of prospect and customer activity.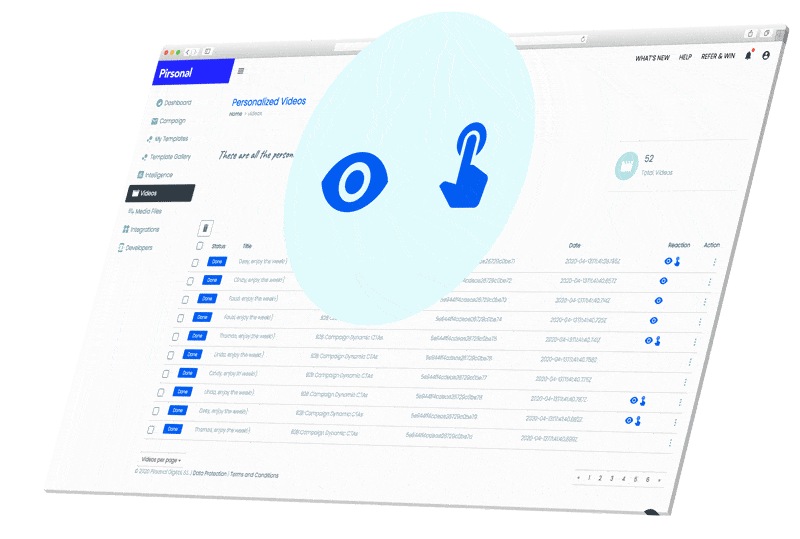 Pirsonal adapts to your needs
Add personalized videos to your marketing your own way
Marketing automation is a dynamic conversation. Your calls-to-action too.
Full content personalization
Personalize any media content: Text, images, videos, audios, and complete scenes.
Batch or triggered-based
Make personalized videos on the fly, based on existing information from a CSV or triggered by any marketing automation software, CRM, or event.
Flexible distribution and hosting
You decide. Send your personalized video campaigns through email, SMS, Whatsapp or any platform from your own marketing tools.
Examples of personalized videos
Check how other successful brands use personalized videos for their marketing
From hospitality to financial services, customer engagement starts with a personal approach.
All-in-one
Marketing Automation Software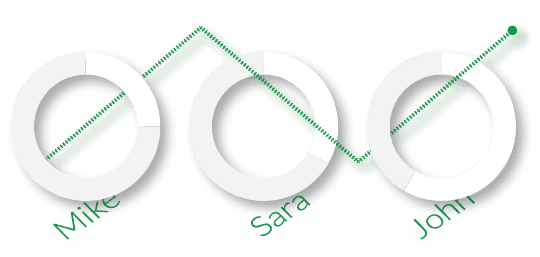 Pirsonal Player
Pirsonal Pages
Increase brand awareness and conversions with data-driven personalized landing pages. Pirsonal Pages are landing pages automatically created for each personalized video.
Pirsonal Editor
Pirsonal Editor is a video editing software to create personalized video templates in a snap. If you value your time and ease of use, this is your tool.
API e integraciones
Integrate with any marketing software and with our API. Connect the full power of video personalization to your own data source, based on your triggers and marketing automation.
Pirsonal tiene más características
Una plataforma segura de video personalizada
Nos tomamos muy en serio la seguridad de los datos. Desde el procesamiento de video protegido hasta el cifrado de datos y el alojamiento seguro de videos.
Magic link
A través de Magic Link de Pirsonal, los videos se crean automáticamente cuando una persona hace clic en un enlace. Detrás de escena, ya sabemos los datos y la plantilla que se fusionarán.
Sistema de webhook protegido
Un Webhook es una notificación de envío de los servidores de Pirsonal a la suya o a cualquier software. A través de nuestra plataforma, pueden estar protegidos por contraseña. Pirsonal se comunica instantáneamente con cualquier aplicación en el momento en que se crea un video para integrarlo en un correo electrónico, SMS, CRM o cualquier sistema.
Integración de YouTube
Suba automáticamente los videos individualizados a su canal de YouTube con metadatos personalizados y campos dinámicos. Administre fácilmente la configuración de privacidad de los videos desde la plataforma Pirsonal o desde la API de Pirsonal.
Integración de Amazon S3
Pirsonal se integra con Amazon Webservices para que pueda alojar de manera segura los Videos individualizados en su propio grupo de S3.
Usa tu propio video hosting
Utilice su propio alojamiento de videos, integre los archivos de video individualizados donde quiera que desee a través de la API de Pirsonal, la plataforma de video individualizado para desarrolladores.
Metadatos personalizados
Adjunte cualquier información relevante a cada video, desde una identificación de cliente, un número de teléfono o un correo electrónico. Pirsonal facilita la integración y administración de cada video con cualquier flujo de trabajo de automatización.
Codificación de video
La plataforma de video Pirsonal se encarga de la codificación del video para que cada video individualizado funcione en cualquier tipo de plataforma.
Perfiles de salida de video personalizados
La plataforma automática de edición de video de Pirsonal se encarga del procesamiento completo, la transcodificación y la renderización de sus Videos Individualizados. Cree el video en uno o varios formatos y resoluciones, cree perfiles de video personalizados.
Plantillas flexibles
Cree plantillas de video individualizadas sobre la marcha gracias al lenguaje de scripts basado en JSON documentado de Pirsonal.
Creador de plantillas
Cree plantillas personalizadas de video individualizadas con las herramientas de Pirsonal, o confíe en el equipo de Servicios profesionales de Pirsonal para ayudarlo a alcanzar sus objetivos.
Hazlo tuyo
Crea productos personalizados utilizando la API de Pirsonal. También hay más de 1000 integraciones disponibles que puedes usar.
Más ventas y clientes más fieles
O hable con Ventas: EE.UU. +1 (914) 336-4549 | Europa +34 (912) 485-775