Personalization is related to the three top priorities marketing executives have in their agendas: Customer loyalty, gathering customer data and remaining a relevant brand. Today I'll help you go over the first point of our recently published Personalized Videos Marketing Checklist: Defining your marketing personalization goals.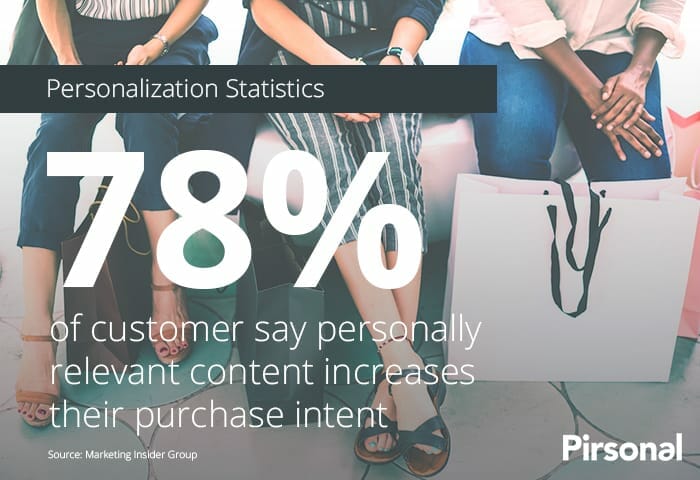 The first step before even thinking about a personalized video pilot should always be asking ourselves why and how this will help you achieve your organization's goals.
But wait…
What goals?
Creating a personalized video marketing strategy is about committing to business goals and specific KPIs. More often than not I see companies from any size talking about this just at the beginning of their projects, instead of making these business goals and KPIs part of a full iterative cycle. Sometimes marketers lose focus and forget that their priority should be to get the best results possible and a better ROI when compared to any other marketing initiative.
To learn more about personalized video business goals, take a look at the following video:
Keep reading… I'll share two very specific examples + a customer journey case study.

Being as specific as you can about your personalized video marketing business goals will help you increase your success rate and properly configure the following areas:
These are just a few ideas based on my experience.

Let me give you a personalization goal example:
The Financial Division for a leading European automotive brand finances and leases the group's automobiles and motorcycles for retail and commercial customers. With a portfolio of more than four million lease and credit financing contracts, it's essential that each customer clearly understands the financial and practical terms that are specific to each person's contract. Customer loyalty is a top priority for this brand as it has a direct impact on the customer lifetime value, which translates into more revenue. With this in mind, this group realized how using

personalized videos

in their customer journey could be a game-changer. Long story short, their onboarding emails had an average 5% CTR and by following a more

personalized approach with video

they are now getting +25%, more engaged clients and fewer complaints.
Here you'll find the full case study:
https://pirsonal.com/customer-journey-case-study/
Now, if possible, it's always better to be more specific. For example, "we want to increase the revenue per client by 5% by using personalized videos with individualized calls to action based on the buyer persona".
Why is this important? 
As we'll see in the following days, it's the only way to keep the strategy accountable and iterate based on the results. This will lead you to better conversions and will also keep your message closer to your customer's heart, brain, and pocket.