Most marketers consider video one of the top tools in their repertoire. By 2019 video will represent over 80% of all Internet traffic according to Cisco, and for the US it will be over 85%. Is not surprising that Unbounce reports that including video on a landing page can increase conversion by 80%. But video content is only as successful as far as it brings viewers what they want.
How can this be?
One word.
Relevance.
Nowadays, marketing communications need to be relevant. Whatever is not relevant is just noise. Consumers are becoming more a more complicated. They demand tailored messages, moments and products that are specifics to their needs. Since relevance is key, to keep up with increasingly sophisticated consumers, better tools are needed. That's where personalized video technology comes in, delivering the ultimate in engagement and relevance to viewers and meeting them wherever they may be in their interaction with your brand within the customer journey.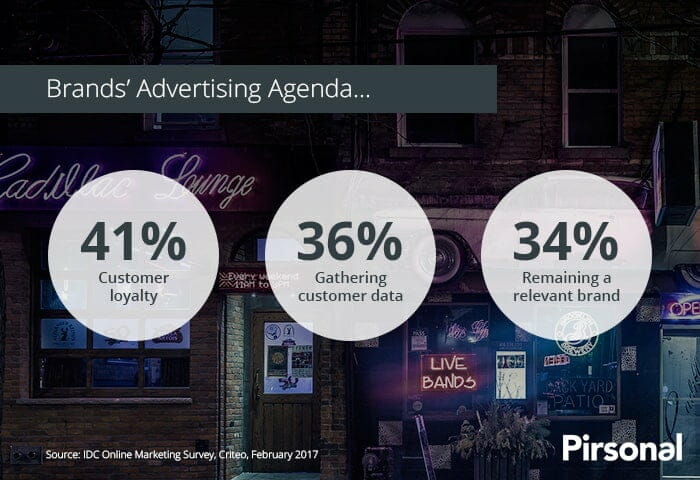 Here's our top five reasons why a personalized video technology can increase your conversion rates – and boost your bottom line.
1. Personalized Video Technology Grabs Attention
Nothing succeeds like evoking a reaction, and you can expect engagement rates to be boosted significantly as soon as the viewer becomes aware of the relevance of the video. This could be something as simple as the use of their name as a visual element in the video, or it could be the fine-tuned topic of the content. Regardless, they are much less likely to look away once they are grabbed by the unique content – and attention is the first step towards better closes.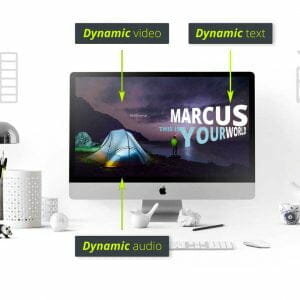 2. Personalized Video Lets Your Customers Know You Are Aware of Their Needs
Closing sales is based on building up a relationship between your brand and the prospect. Custom video shortcuts this process by connecting with them directly and making them feel understood and part of a two-way exchange – where you are taking their unique preferences into account. When that translates into them getting the information they want faster and better, it's no wonder that goodwill is established.
As an example, download this case study that explains how a financial services company from the automotive industry increased engagement by 20% with personalized video technology:

3. Personalized Video Meets The Prospect At the Right Part of the Buying Journey
A video can be highly informative, and yet not meet the viewer's needs, because it finds them during the wrong part of the process. They may be encountering your product for the first time, and need an overview and introduction, or they may be in phase of detailed research and comparison, or perhaps they need to make the final decision on purchase. With custom video content, you can set up and deliver the right message at the right time, and give yourself a genuine edge in the marketing process.
I love how Flight Centre keeps leads in love with their offering before they have even received a quote. What they do is really simple. They keep their communications personalized, but not only with personalized video technology… Every available channel is an option to engage with leads and customers, as part of their value proposition.
4. Personalized Video Is Ideal For Cross- and Up-Sales
Use custom video to suggest buyer actions such as purchase of associated items, and watch your average revenue per sale increase.
5. Personalized Video Links Personalized Calls to Action
The video is not simply the actual video content – don't forget associated elements such as the personalized video landing page and especially personalized calls to action which may be embedded or included on the page. Personalized CTAs – including the prospects's name or details of the purchase – have been shown to have higher conversion rates.
The name of the game is evoking a reaction – and a personalized video technology like Pirsonal's can do just that, while meeting your prospects' needs and encouraging increased conversions.
We don't do anything but personalized video – Feel free yo ask any questions or to share any ideas. And, if you haven't downloaded the after-sales customer engagement case study mentioned above, here is a great opportunity: