Customers are more likely to respond to your marketing message when it is able to address them directly. This means that a personalized message can be your key to successful digital marketing compared to when you use a generalized way of promoting your product or service. Personalized video platforms can make it easier to create one-of-a-kind, custom marketing videos that speak directly to your target audience. When implemented and used correctly, it should help your business improve sales and engagement as it lets you make content that evokes a reaction from your individualized, segmented audiences.
One of the best personalized video platforms is powered by marketing and multimedia automation to speed up the creation of individualized, data-driven videos. This type of proprietary technology is cost-effective, scalable, and flexible for every business, no matter which industry you are in or how big your company is. It lets you make individualized videos from various kinds of structured data, and you can use them to boost engagement and sales. They work by targeting your audience on a one to one basis, based on their needs, customer journey, and funnel stage. This way, you can remain relevant to every viewer with an empowered marketing message.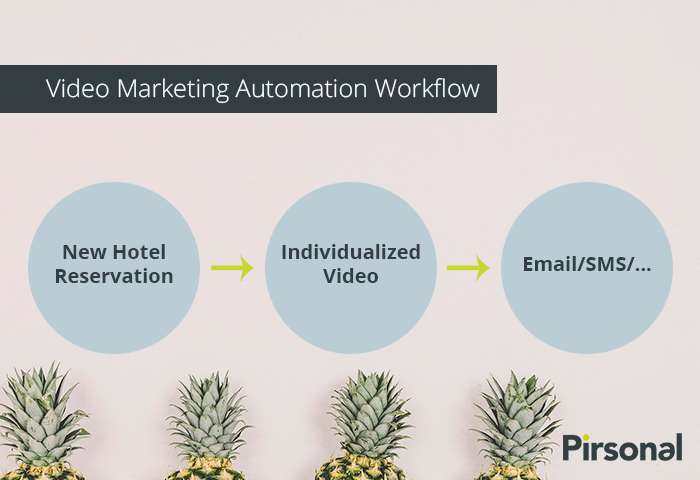 Here you have a great and simple personalized video example
Gamification is the added element to video personalization that will drive more and more engagement at each stage of the customer's interaction, leading along the funnel to your desired conversion. As a digital marketer, one of your main goals is to make your audience stick to your message and bring more conversions to the game, aligned with your business goals.
A good personalized video platform lets you distribute your content through your preferred communication channels. A specialized API and integrations systems can make your communication, marketing, and sales automation strategies more responsive. The platform can be integrated with many different applications that can help automate the way you make individualized videos according to your actions and triggers. Integrations come with tools that can let you build a personalized landing page for each viewer and video, too, with an individualized call-to-action that can drive further engagement. The best personalized video platforms come with a high-end HTML5 video player that lets you display customized content and messages more effectively on any device.
If you are not sure about using a personalized video platform for your digital marketing campaign, consider requesting a free consultation. That way, you can get all your questions answered and have a first-hand experience on how it can help your business.