Add superpowers to your personalized videos with dynamic landing pages
Improve customer experience at every stage of the customer journey, save time and resources with dynamic landing pages that showcase your personalized videos.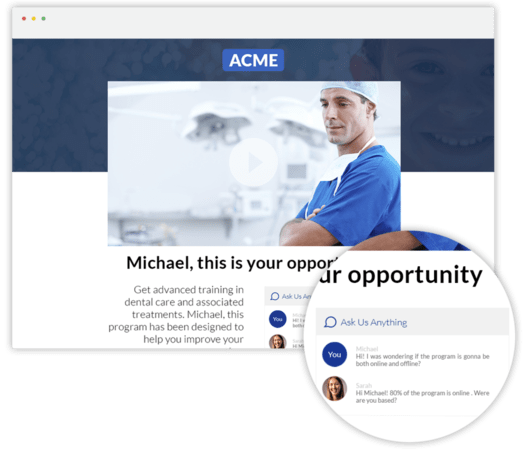 Pirsonal Pages
Improve Customer Experience
One-size-fits-all marketing doesn't work anymore. With Pirsonal Pages, you can automatically create and customize attention-driven dynamic landing pages for every personalized video.
Marketing personalization is about engaging with every lead and customer on a 1:1 basis, enabling better customer experience within the customer journey.
Dynamic landing pages are landing pages that show different messaging to different users based on certain characteristics of their behavior.
Responsive video landing page
Hosted by Pirsonal
Embed third-party apps
Dynamic texts and images
Personalized videos
Secure URLs

Dynamic Calls to Action

Modern HTML5 video player
Why Pirsonal?
Flexible personalized video marketing software that automatically creates dynamic landing pages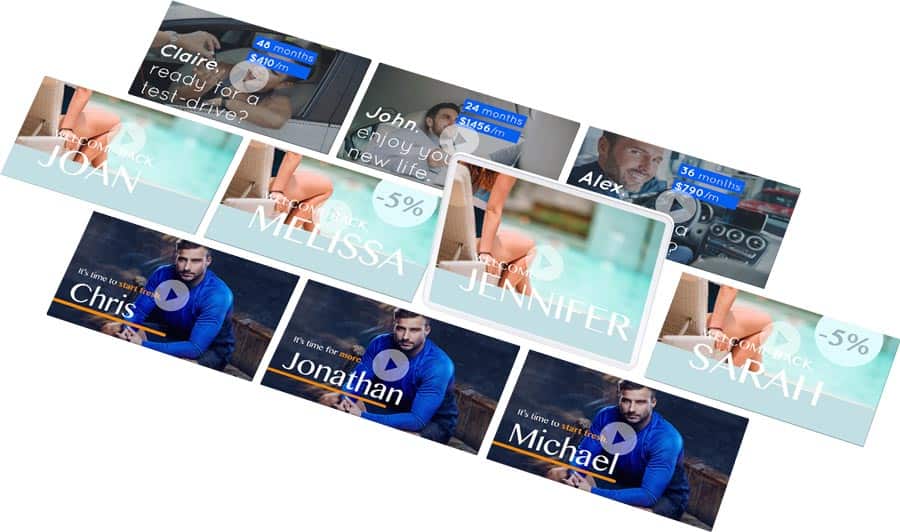 No-coding required dynamic landing pages
A consistent experience for marketing automation and campaigns
A video marketing platform that scales and grows with you
Works With Your Marketing Automation
How Pirsonal Helps You Drive Conversions With Dynamic Landing Pages
Automatically. One at a time. Improved customer experience.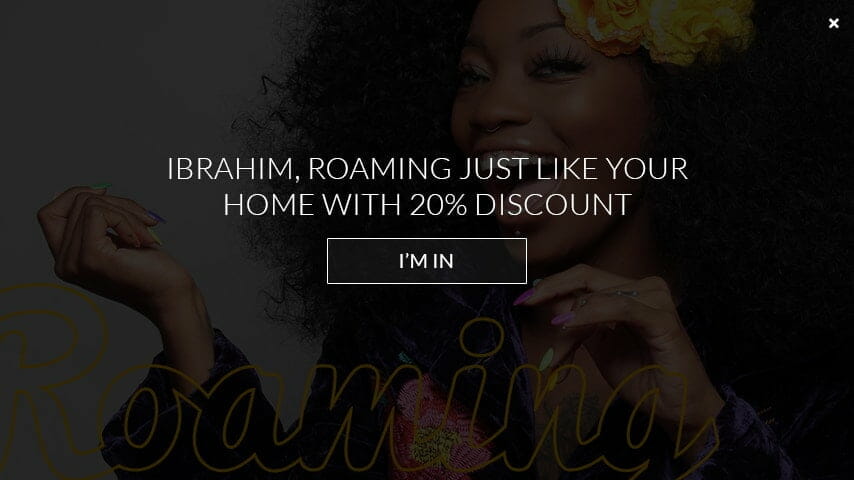 Personalized content
Create customized content for each customer to get more conversions. Use dynamic texts, a dynamic logo, and a dynamic image to grab your customer's attention.
Connected to your data
Automatically create each dynamic landing page with the data you use for your personalized videos. Connect Pirsonal's personalization software to your favorite marketing software thanks to Pirsonal's integrations (Zapier) and API.
Responsive marketing
Keep your leads and customers warm and ready to react with personalized marketing. Pirsonal Pages runs on any smartphone, tablet, or PC to adapt to your customer's needs.
Pirsonal Intelligence
Track People Not Only Views
Track individual behavior and engagement when you use Pirsonal's interactive video player.
Track Performance & React
Drive personalized marketing messages that are relevant to your unique target audiences with personalized videos. Use analytics reports to improve your templates, creative assets, and distribution and increase conversions.
Video Plays
Video Engagement
Call to Action Engagement
Template Engagement
Template Call to Action Engagement
Geolocation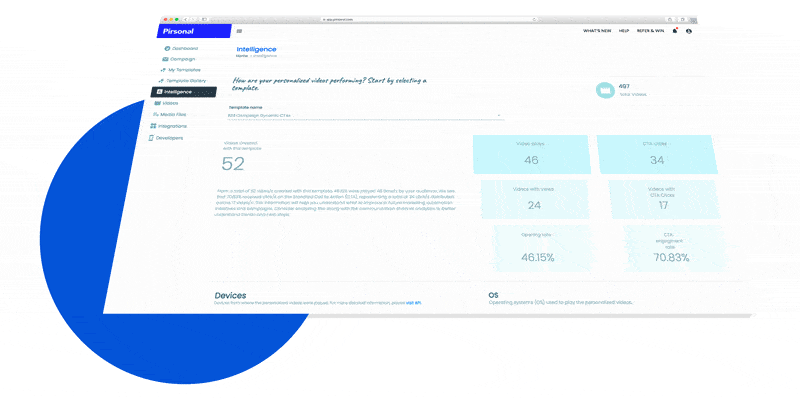 Close Business Faster
Reach out at the right time with a deep understanding of your contact's needs. Leverage your one to one marketing with individualized video analytics. Track your leads' video viewing behavior in Pirsonal's video marketing software or API and inform your sales teams of prospect and customer activity.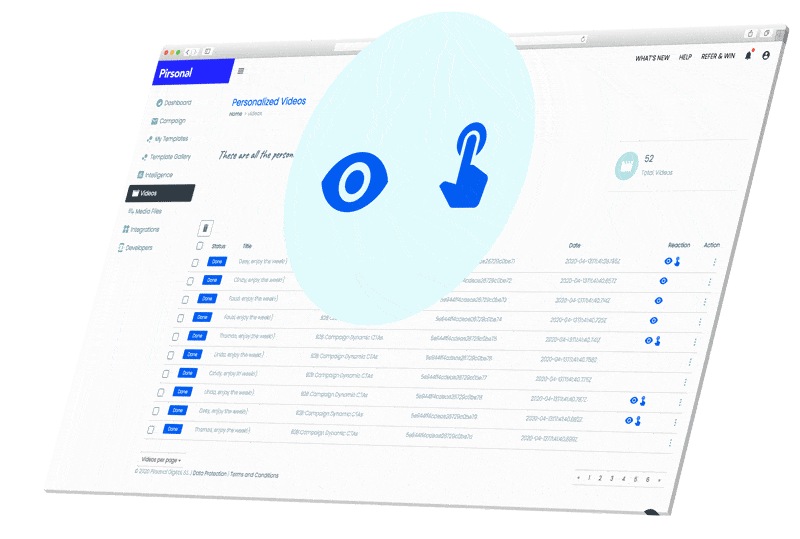 Personalized Calls-to-action
Drive Conversions With Personalized Interactions
Marketing automation is a dynamic conversation. Your calls-to-action too.
Text personalized calls-to-action
Convert leads and customers at warp speed with a simple text-based call-to-action powered by data. Add personalized texts and links to increase CTR.
Your Own HTML Calls-to-action
Enrich your personalized videos with your own personalized calls-to-action in HTML. Use images, text, and any layout to make your customers react.
In-video forms
Increase lead capture with personalized in-video forms in your personalized interactive videos. Know more about your customers and extend LTV.
All-in-one
Marketing Automation Software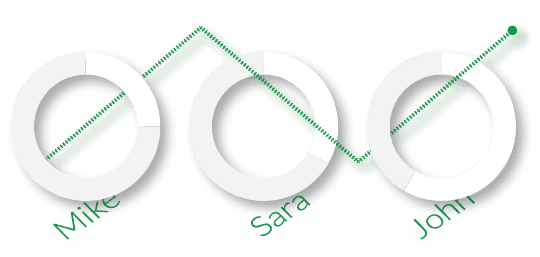 Pirsonal Videos
Increase customer loyalty, sales, and customer experience with Pirsonal's personalized video marketing software. A complete, scalable, and secure solution to create personalized videos online.
Pirsonal Player
Engage with your customers. One at a time. Take your personalized video strategy to the next level with personalized interactive videos that make your unique audience react.
Pirsonal Editor
Pirsonal Editor is a video editing software to create personalized video templates in a snap. If you value your time and ease of use, this is your tool.
API & Integrations
Integrate with any marketing software and with our API. Connect the full power of video personalization to your own data source, based on your triggers and marketing automation.
Pirsonal Has More Features
A Secure Personalized Video Platform
We take data security very seriously. From shielded video processing to data encryption and secure video hosting.
Magic Link
Through Pirsonal's Magic Link the videos are automatically created when an individual clicks on a link. Behind the scenes, we already know the data and template to be merged.
Protected Webhook System
A Webhook is a push notification from Pirsonal's servers to yours or to any software. Through our platform, they can be password-protected. Pirsonal instantly communicates with any app the moment a video is created to integrate it in an email, SMS, a CRM or any system.
YouTube Integration
Automatically upload the Individualized Videos to your YouTube channel with custom metadata and dynamic fields. Easily manage the videos' privacy settings from the Pirsonal Platform or from Pirsonal's API.
Amazon S3 Integration
Pirsonal integrates with Amazon Webservices so you can securely host the Individualized Videos in your own S3 bucket.
Use Your Own Video Hosting
Use your own video hosting, integrate the Individualized Video files wherever you want through Pirsonal's API, the Individualized Video Platform for developers.
Custom Metadata
Attach any relevant information to every video, from a customer ID, a telephone number or an email. Pirsonal makes it easy to integrate and manage every video with any automation workflow.
Video Encoding
The Pirsonal video platform takes care of the video encoding so that every Individualized Video works on any type of platform.
Custom Video Output Profiles
Pirsonal's automatic video editing platform takes care of the complete processing, transcoding and rendering of your Individualized Videos. Create the video in one or several formats and resolutions, create custom video profiles.
Flexible Templates
Create Individualized Video Templates on the fly thanks to Pirsonal's documented, JSON-based scripting language.
Template Creator
Create custom Individualized Video templates with Pirsonal's tools, or rely on Pirsonal's Professional Services team to help you achieve your goals.
Make It Your Own
Create custom products by using Pirsonal´s API. There are also 1000+ integrations available you can use.