Video production and video marketing service for personalized videos
Rely on Pirsonal's Pro Services to make the personalized videos you need for your next creative advertising or marketing campaign. From automated video production at scale to marketing automation triggers, CRM, or spreadsheets that create and distribute the personalized videos to your customers. All done for you.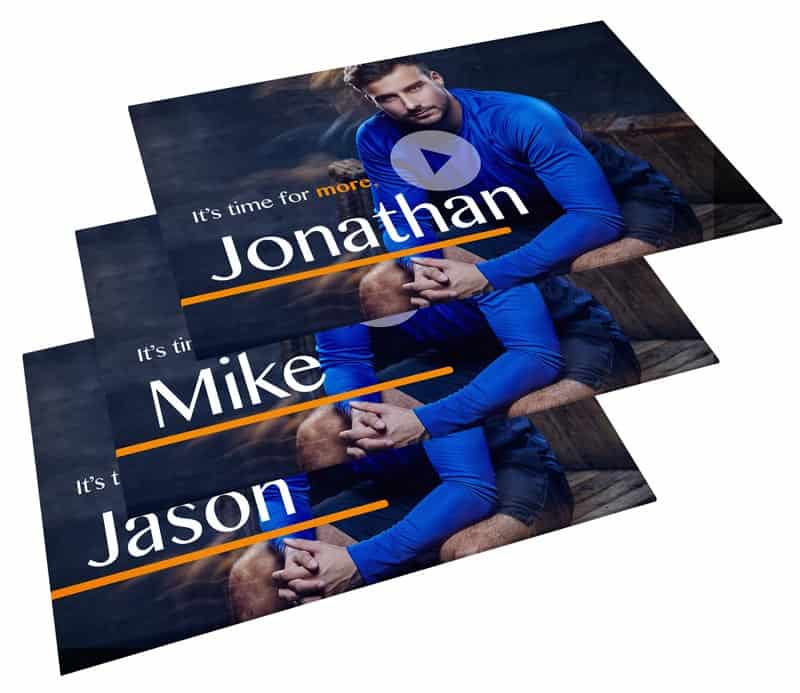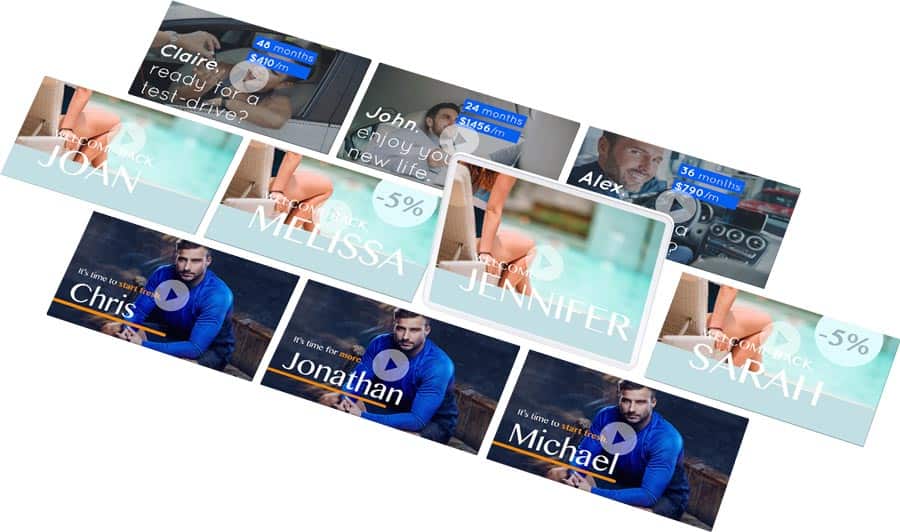 Video production service
Personalized videos at scale
Want to be creative in advertising and marketing to improve customer experience with personalized videos?
Launching a personalized video project can be overwhelming if you don't have the time, resources, or experience.
Pirsonal's video marketing service handles all the video design, production, distribution, and technical development of campaigns and automated marketing workflows with personalized videos based on your strategy.
Success Stories
Zumba: 800,000 minutes of personalized videos to engage with a global community
"Pirsonal helped Zumba engage with a global community of instructors to make a solid impact with personalized videos and landing pages"
Why Pirsonal?
Flexible personalized video service done for you
Personalized videos help you to attract your consumers' attention thanks to the power of data-driven messages, video, and marketing automation.
Thanks to Pirsonal's personalized video marketing software and digital video production services, we can take care of any aspect of your personalized video project the same way we've helped peers at Zumba, FlightCentre, and Opodo.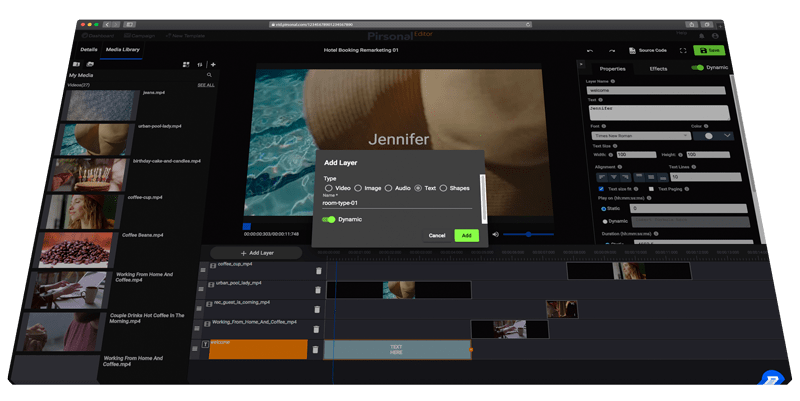 Top video production in digital marketing using personalization
Our own all-in-one personalized video software
Support from our Certified Partner Agencies
Video marketing service for personalized videos
A full digital video marketing service focused on video automation and personalization
Pirsonal is a video marketing company that manages your personalized video project from zero to full execution. We work with your production house, motion graphics agency, advertising agency, or your in-house team to help you make online personalized videos a key part of your success.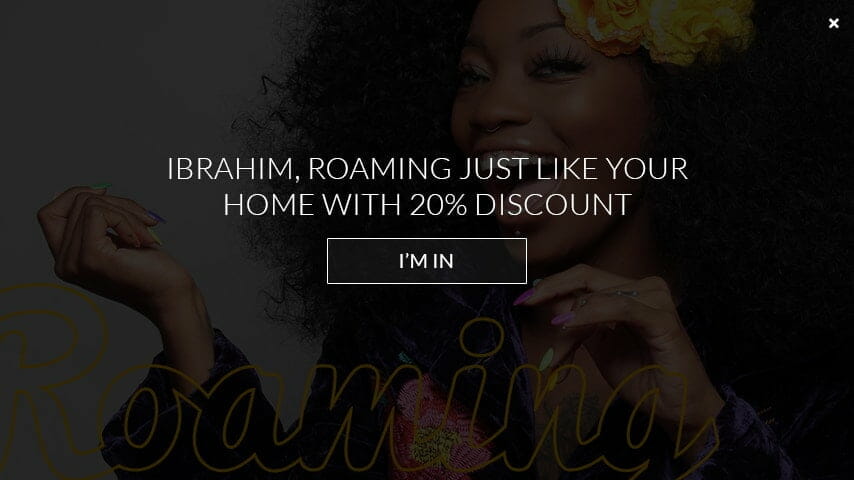 Digital and online video marketing
We support your personalized video strategy based on our experience helping small to sized brands increase customer experience and sales with personalized video marketing.
Video production service at scale
We design personalized video templates from scratch, using your creative assets or custom video material designed for you.
Video marketing automation
Do you want to customized videos from spreadsheets, CRM, or marketing automation workflows? We make and distribute the personalized videos for you.
Featured professional services
Personalized video production services
Video marketing services done for you
Take your online marketing video strategy to the next level with personalization and automation. We work directly with your team or with your marketing or advertising agency with these featured video marketing services:
Consulting and Project Services
Personalized video creation management
Marketing automation workflow
Personalized video strategy
Campaign monitoring and KPI tracking
Creative Services:
Video script
Custom template design
Custom landing page design
Personalized email design
Studio-recorded personalized voice-over
Text-to-speech (TTS for automated voices)
Development Services
Custom API integration or Zapier implementation
Personalized video in social media marketing
Dedicated Rendering Servers
Personalized video ads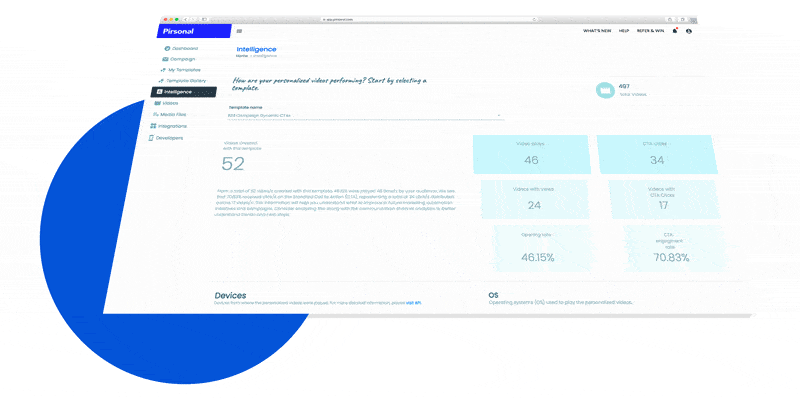 Our process
A walking partnership
We are more than a personalized video vendor. We are your partner. Once we decide to work together, we'll walk you through the process of creating a personalized video digital marketing plan that's directed at what you've set out to accomplish.

1 – Understanding your goals
We immerse ourselves in your strategy and give you recommendations based on our experience in different industries, from Hospitality to Financial Services.
2 – Creative implementation
We take care of the conceptualization, design and creation of the content linked to the initiative with personalized videos. From video templates to personalized emails, dynamic landing pages and calls to action.
3 – Technical implementation
We create custom integrations with your CRM or app, use our existing integrations or a spreadsheet to process the videos and create dynamic landing pages and video CTAs on the cloud.
Pirsonal adapts to your needs
Add personalized videos to your customer experience strategy your own way
We work directly with your team or with your marketing or advertising agency
Full content personalization
Personalize any media content: Text, images, videos, audios, and complete scenes.
Batch or triggered-based
Make personalized videos on the fly, based on existing information from a CSV or triggered by any marketing automation software, CRM, or event.
Flexible distribution and hosting
You decide. Send your personalized video campaigns through email, SMS, Whatsapp or any platform from your own marketing tools.
Examples of personalized videos
Check how other successful brands rely on Pirsonal's personalized video production services for their marketing success
From Hospitality to Financial Services, customer engagement starts with a personal approach.
Meet the all-in-one Pirsonal platform
Video Marketing Automation Software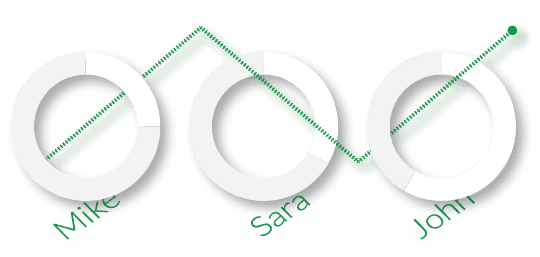 Pirsonal Player
Pirsonal Pages
Increase brand awareness and conversions with data-driven personalized landing pages. Pirsonal Pages are landing pages automatically created for each personalized video.
Pirsonal Editor
Pirsonal Editor is a video editing software to create personalized video templates in a snap. If you value your time and ease of use, this is your tool.
API & Integrations
Integrate with any marketing software and with our API. Connect the full power of video personalization to your own data source, based on your triggers and marketing automation.
Pirsonal Has More Features
A Secure Personalized Video Platform
We take data security very seriously. From shielded video processing to data encryption and secure video hosting.
Magic Link
Through Pirsonal's Magic Link the videos are automatically created when an individual clicks on a link. Behind the scenes, we already know the data and template to be merged.
Protected Webhook System
A Webhook is a push notification from Pirsonal's servers to yours or to any software. Through our platform, they can be password-protected. Pirsonal instantly communicates with any app the moment a video is created to integrate it in an email, SMS, a CRM or any system.
YouTube Integration
Automatically upload the Individualized Videos to your YouTube channel with custom metadata and dynamic fields. Easily manage the videos' privacy settings from the Pirsonal Platform or from Pirsonal's API.
Amazon S3 Integration
Pirsonal integrates with Amazon Webservices so you can securely host the Individualized Videos in your own S3 bucket.
Use Your Own Video Hosting
Use your own video hosting, integrate the Individualized Video files wherever you want through Pirsonal's API, the Individualized Video Platform for developers.
Custom Metadata
Attach any relevant information to every video, from a customer ID, a telephone number or an email. Pirsonal makes it easy to integrate and manage every video with any automation workflow.
Video Encoding
The Pirsonal video platform takes care of the video encoding so that every Individualized Video works on any type of platform.
Custom Video Output Profiles
Pirsonal's automatic video editing platform takes care of the complete processing, transcoding and rendering of your Individualized Videos. Create the video in one or several formats and resolutions, create custom video profiles.
Flexible Templates
Create Individualized Video Templates on the fly thanks to Pirsonal's documented, JSON-based scripting language.
Template Creator
Create custom Individualized Video templates with Pirsonal's tools, or rely on Pirsonal's Professional Services team to help you achieve your goals.
Make It Your Own
Create custom products by using Pirsonal´s API. There are also 1000+ integrations available you can use.
Accelerate sales. Increase engagement.