Personalized Video Marketing Software

"great personalization possibilities"

"we are glad we have partnered with leaders in the space"

"amazing team, excellent service"
Engage with your unique audience.
At Scale. One at a time. Automatically.
Pirsonal helps you automate and scale customer engagement with personalized videos, interactive videos, and dynamic landing pages so that your customers react. All this with just one flexible software.
Free consultation. No credit card required. Human support.
Self-service or done for you
Full multimedia personalization
Trusted by customers big and small
To Get Your Customers' Attention, You Need To Talk To Them Individually
But there's a problem…
Your customers are saturated
You've heard personalized videos are costly
You need to get things done fast
It needs to work with your workflow
You need full interactive marketing with personalization
All in one software that connects with yours
We understand how it feels – And want to help
Pirsonal helps you engage with your unique audience with personalized interactive marketing software that is flexible, scalable, and automated (and kind Professional Services) so that you make them react.

Josías De La Espada, CEO at Pirsonal
USE CASES
Built for your success
Unique Customer Experience
Zumba does personalized video marketing powered by Pirsonal to help instructors engage with localized audiences in 7 languages.
More Sales
Flight Centre achieves higher closing rates by using Pirsonal's Personalized Video Marketing Platform within marketing automation workflows.
More Revenue Per Customer
Opodo creates timely personalized videos to encourage customers to buy more and increase loyalty and brand awareness before flight departure.
All-in-one personalized interactive video marketing and CX
Personalized Video Marketing Software
Full video personalization
Personalized Video Marketing Online App & Software
Pirsonal provides full multimedia personalization. You can automatically render and mix videos, images, audio, and text at scale.
The video content that Pirsonal automatically edits in the cloud can be downloaded and hosted by Pirsonal or you.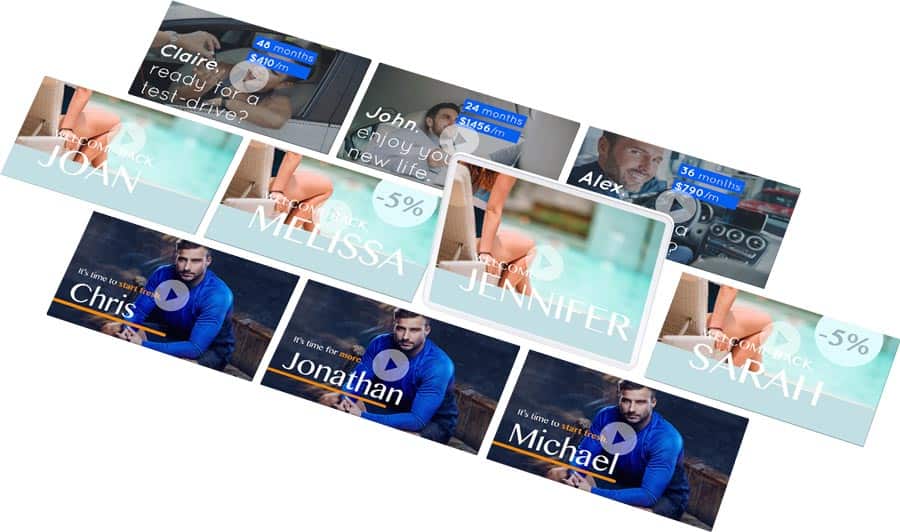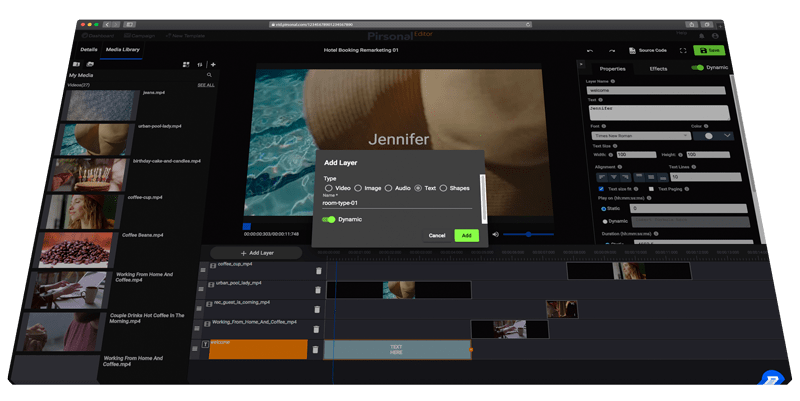 Free video editor to create templates with Pirsonal Editor
Create custom video templates in a blink
Pirsonal Editor is a flexible, drag&drop, browser-based video editing software that helps you create and edit dynamic templates for your personalized videos in no time. Regardless of your skills, this is your tool.
Marketing automation campaign with integrations
Connected to your marketing tools
Your personalized marketing journey starts with a CSV or you can also automatically create a personalized video for every lead you capture on your landing page with any marketing software.
Send a personalized video through email with Salesforce or Mailchimp, or even by SMS with Twilio or Beepsend. No matter what personalized marketing software you use, we´ve got your back with integrations. Pirsonal is your personalized video marketing automation software.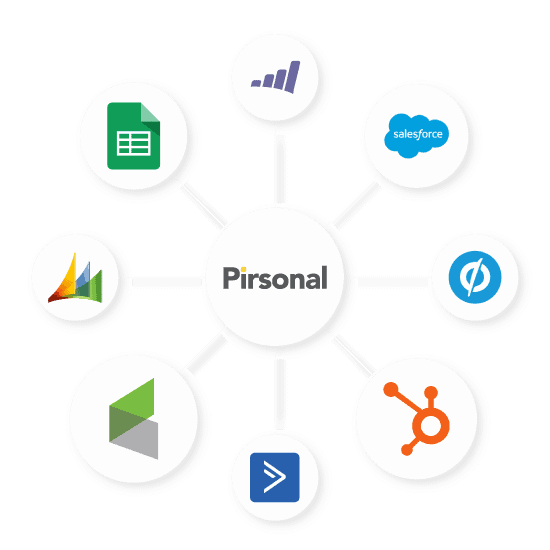 Interactive videos with Pirsonal Player
Personally interact with every single individual
Pirsonal Player helps you interact with every individual in a personal way. Deliver personalized video messages on any screen, get higher engagement conversions. Pirsonal's HTML5 individualized video player delivers personalized Calls to Action for every specific lead or customer, automatically. Pirsonal's video player makes it easy to embed the personal video messages on any website to empower your marketing funnel conversion strategy.
Dynamic landing pages with Pirsonal Pages
Instantly grab your customer's attention
Pirsonal automatically creates a personalized landing page for every personalized video message. Create an even more engaging experience for each individual by also embedding any third-party tool on the individualized video landing page: from web forms to live chats.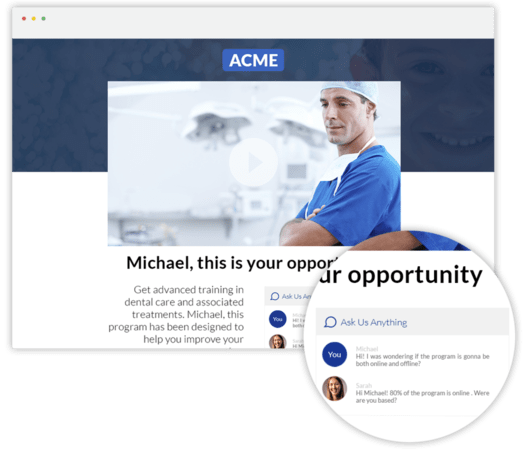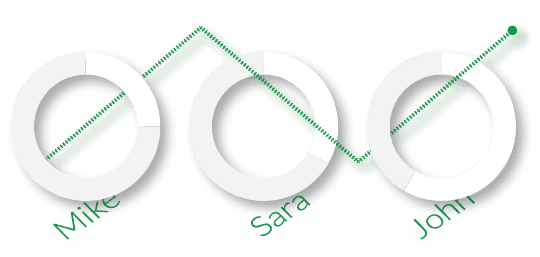 Pirsonal Intelligence
Track individual engagement and reactions
Track not only views but also engagement ratios with Pirsonal Analytics and Google Analytics. Know the specific behavior of your customers when they see each personalized video and create triggers based on their reaction.
Create videos at scale with Pirsonal's video API
Tailored to any marketing automation workflow
Create fully personalized video marketing automation workflows through the Pirsonal API. Create videos, update information on personalized landing pages, as well as personalized calls-to-action in real-time with a simple method. Get information about analytics and, in short, take total control to create campaigns completely tailored to your needs.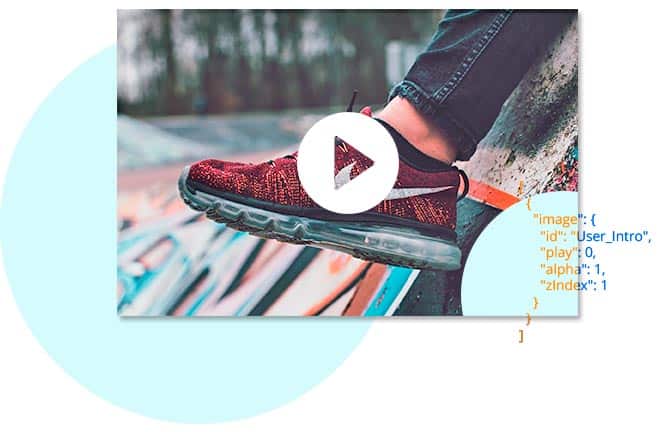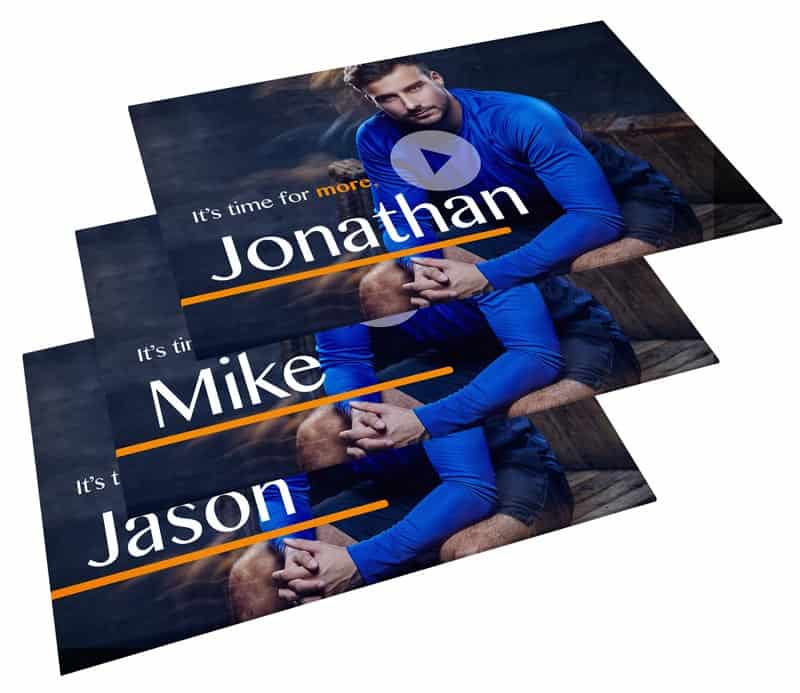 Pirsonal Script
Gain full flexibility
If you are a developer, create personalized video templates on the fly thanks to Pirsonal's documented, JSON-based scripting language: Pirsonal Script.
Why Pirsonal?
Flexible personalized video software and interactive marketing for modern customer engagement
A consistent customer experience for video marketing, marketing automation, and personalized marketing.
A personalized video service at scale that grows as you need: From small batches to wide marketing automation workflows.
Create a Personalized Video Now
Enter your name to automatically create a customized video, dynamic landing page, and interactive video call to action.
Self-service or done for you
Your plan for boosting customer engagement starts with personalized videos, interactive videos, and dynamic landing pages at scale
Use a template
Start with a personalized or interactive video template or create your own with Pirsonal Editor or Pirsonal Script
Connect your data source
Create personalized videos automatically from a CSV, any of our +2,000 integrations (Zapier), or our Video API
Wow your customers
Connect Pirsonal to your favorite marketing automation software to send customized videos by email automatically.
Trusted by customers big and small