Segmentation is everything when talking about marketing. But this is something we often forget. Let me give you an example… Did you know that segmented email campaigns drive more revenue per customer (72%)? The majority of marketers don't actually know this.
Segmentation is when you divide prospects, leads, clients or customers into sub-groups of people based on shared characteristics. When creating personalized videos, most organizations use textual characteristics like "name" or "product name". However, the most advantaged companies go a step further and segment their audiences in such a way that they can create personalized videos that better respond to the specific characteristics of each individual (ideally) or group of individuals (usually).

This segmentation begins with your audience and is the second step in the Personalized Videos Marketing Checklist (download it now, it's a free PDF).

Here is the deal. Marketing segmentation can be tricky. Most organizations use a basic level of marketing personalization when creating email marketing campaigns. The reason I'm talking about emails is that it's still the most common communication channel with leads and customers and what brands usually use for their personalized video strategies. BTW, don't forget to read this article about personalized marketing to know how to get it right.
Traditionally, there are seven easy ways to segment your audiences for marketing efforts. In the following video, I summarize them:

Is a basic level of personalization enough when having the power to create unlimited combinations of messages to (videos, images, audios, texts, etc.) to target a person?

Maybe.

What matters is to understand that great conversations take place when you know the other person well, because it helps you craft the right message according to your specific goals. For example, my wife loves flowers. She knows a lot about them.  So I have intentionally learned more about plants in order to have better conversations with her.

I don't know much about you yet. Well, I know that you like marketing, video, and personalization. Chances are that you want to WOW your target audience, make them react or help them understand a complex message using marketing personalization. Am I right?

Let me ask you something. How well do you know your target audience? What is your data telling you about them? Probably, a lot. Here is another question: Do you actually use that information in your marketing?

Over the last years as marketers, we have oversimplified the power of personalized marketing. We have taken a look at the data but not really at the people behind every single row. Have you ever thought about this? If you have, we are aligned. Regardless, please keep reading because I'm about to share a few tips and important concepts based on my experience working with a couple of big and no-that-known names in several industries.


At Pirsonal we talk about textual and contextual data.

Textual Information: The information as it is.

Contextual information: Data you can "translate" based on your experience with your segmented audience to create more targeted messages. For example:

Area of interest (Golf, food or both?)

Account summary (is this an active customer?)

Product range Budget (how much can this person spend?)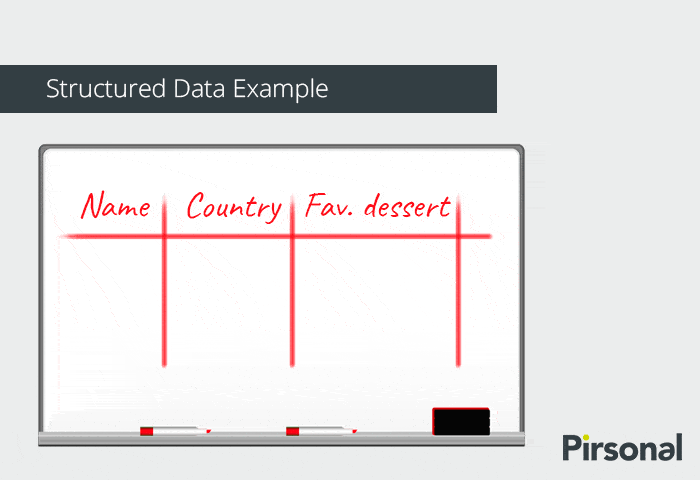 In this video, I show how to create personalized emails that get better conversions. As you'll notice, all starts with great marketing segmentation, by creating your buyer personas and then crafting the right message.
Personalized videos are about 164% more effective than generic videos. Generic videos are known for delivering incredibly great conversions. Imagine for a moment that you have the power to create a unique message for each and every single individual in your CRM. The only way to get there is by spending some time reading between the lines to understand what your data says about them (and if you have the chance to actually talk to them, even better).

To help you with this, simply answer these questions:

Doing this type of analysis will take you a few hours. My recommendation is to brainstorm with your team. It's actually quite fun.


Segmentation is just one of the steps to creating a powerful personalized
video strategy
. Download this
free checklist
to learn and follow all the steps.