There's no doubt that one of the most useful tools in the marketer's toolkit these days is personalization. It has a unique power to cut through the clutter of the crowded online landscape and hit veins of that precious ore – engagement. Compare email open rates: according to data from Statista, generic email has an average open rate of 11%, while customized email has open rates of 18%.
When it comes to video, you can see a relevant change. Across the customer lifecycle, a savvy marketing personalization strategy may deliver an unmatched ROI that makes a major impact on the bottom line. For example, in-house marketers who are personalizing their web experiences see on average a 19% uplift in sales, email marketing regularly sees a whopping 440% ROI when implemented effectively, or 44 dollars for every dollar spent, and personalized videos deliver a CTR that is higher than that of generic video by 164% as well as a 116% uplift in conversion.
But while personalization is undoubtedly a level up for your brand's marketing, adding gamification has the power to truly differentiate the way your communication works. Gamification is the added element to personalization that will drive more and more engagement at each stage of the customer's interaction, leading along the funnel to your desired conversion.
Gamification can seem like something of a buzzword, hard to pin down exactly, because it is by nature customized and comes in many forms. Combining gamification with personalized video could come in the form of a quiz, poll, or simply requesting an easily made response at a certain point in the video. Whatever form it takes will depend on the nature of your product and campaign, but it will be easy to add thanks to the convenience of a personalized video tool such as Pirsonal.
Gamified videos do not have to be complex: don't think "video games" here. What we are talking about is interactive elements and prompts via text features, which are customized for the user. Overcomplicating things can be negative if the custom elements are too confusing, and drive the user away. Done simply, people will engage and be guided through to the next part of your marketing funnel, while having fun and an enjoyable experience all the while. For example, viewers can be challenged to share on social media, comment, or give their responses via clicking on reaction icons.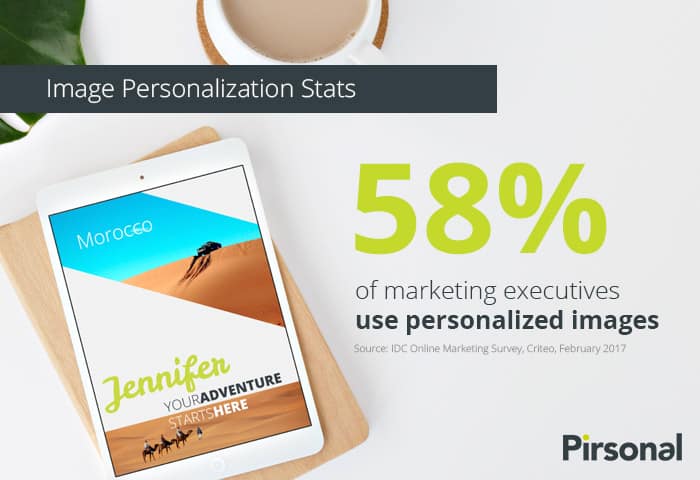 Gamification has been gaining in popularity steadily for a good reason: it adds fun and increases engagement while including an element of personalization. Now, gamification with personalized video will really enable your brand to stand out in the crowded marketplace. No more generic videos: challenge your viewers with interaction and they will keep on coming back for, clicking, learning and developing a positive relationship with your brand. That build value for the long term, and brings in conversions.
Curious about how you can bring gamification with personalized video into the mix for your customers? Let's talk about the Pirsonal platform: we know video and marketing automation and we do personalization all day, every day.