In today's digital age, online content has become the staple of any brand that wants to create relevance and recall on a virtual platform. And amongst all forms of content, video has become every company's trump card. But with the over-saturation of video content that online platforms have experienced recently, how can one create video content that stands out and helps brands boost online presence?
As 2020 comes to a close, brands look toward the future to see what trends to capitalize on next. A report by Marketing Chart showed that users worldwide are predicted to consume up to 100 minutes of video a day in 2021. With this in mind, marketers today are looking to utilize and increase video content production for their digital platforms, websites, and social media accounts. Here are five tips for creating personalized video content that will increase a brand's online presence and get better results.
How To Boost Your Online Presence With Personalized Video Content
Let me share with you five practical tips to boost the presence of your organization using personalized video content as a key part of your marketing efforts.
Know who you're talking to
Getting customer engagement is the name of any online branding game. When speaking to an audience, one wants them to respond. The best way to do that is to begin with knowing who you are talking to.
Successful personalized video marketing is based on proper marketing segmentation.
Segmentation is when you divide prospects, leads, clients, or customers into sub-groups of people based on shared characteristics. When creating personalized videos, most organizations use textual characteristics like "name" or "product name". 
This can be done by creating audience personas, a short description of the person your video is speaking to. Who are they? What demographic do they belong to? What's valuable to them? When creating a video, it's good to start with knowing who you would want to speak to and crafting your content on their insights and preferences.
Working with buyer personas is even better because you start with people you already know a lot about. If your video will be part of a marketing automation strategy, make sure to go the extra mile with personalization.
When you have buyer personas in place and are retrieving data from your marketing automation workflows, you can upgrade your buyer personas with what I call augmented buyer personas.
Here a definition for augmented buyer persona:
An augmented buyer persona is the profile of an individual comprised by all the interrelated information gathered about that individual provided by one or many data sources and the individual's buyer persona, taking into consideration the individual's particular context to create products, services and, most commonly, marketing messages that fit the individual's needs, objections, desires, and interests, aligned with the objectives set by the organization.
Keep it short and sweet
If you have in mind one-to-one marketing, one of the most effective video marketing tips anyone can give is to keep videos brief. In this fast-paced world, audiences look to bite-sized content that can deliver a message in the shortest time possible.
Seventy-three percent of videos online last for no more than two minutes. Ideally, brands and businesses shoot for that length as well. However, when considering the length of a video, it's always important to also make sure that it remains valuable. One of the marks of great video content is that it provides value in the shortest time possible.
Now, take into consideration that this totally changes if you are not making videos that are unique to your individuals within your target audience.
Let me explain…
According to Facebook, the optimal video length for better engagement across all pages sizes is between 2 and 5 minutes. If your target video distribution platform is YouTube, consider uploading videos that are on average 8 minutes long.
Why? YouTube's business model is primarily based on advertising. YouTube is focused on engaged audiences that spend time watching videos. Long videos tend to have higher levels of engagement, which makes it easier to insert advertisements.
Tell a story
Stories are one of the most effective ways to capture the human being's attention. Since the dawn of civilization, and most likely, even before, we have been drawn to great storytelling. When making a video, it's important to have a clear storyline. Create a flow that tells one singular string of events or thoughts that helps people understand the video's message. 
One step to making compelling stories through video is to use an editor to string clips together to tell a cohesive narrative. FinancesOnline compiles a list of video editing software that you can use to craft better stories in video format.
Sometimes you'll be able to tell this story little by little across different marketing messages and assets. Marketing automation can help you with this. You are able to target individuals with messages depending on their engagement stage.
Also, similar to what I mentioned above about the augmented buyer persona, you can create dynamic videos powered by the data your leads and customers provide when interacting with your brand. When you do this, you create a data-driven storytelling approach.
In the following video, I explain how to create a marketing automation workflow with personalized video content.
Use a warm and positive tone
Most people are going through some tough seasons in life and search for content that carries warm messaging and a positive tone. In times of crisis, such as the current COVID-19 pandemic, using a friendly and positive tone in video content can help a brand capture an audience.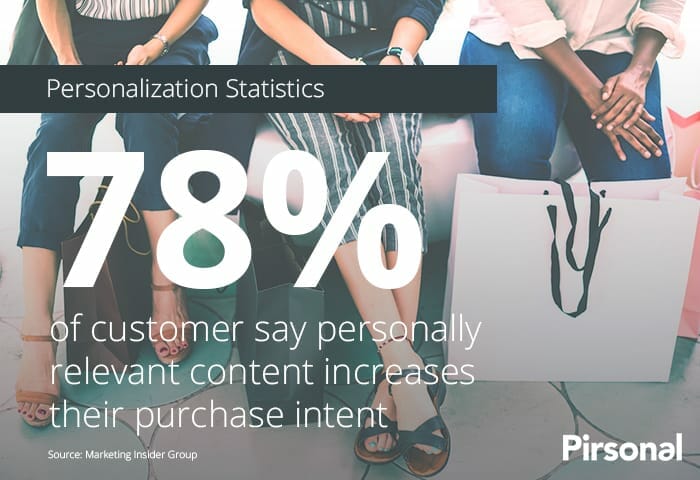 Positive messaging does more than get more viewers. It also increases a person's watch time. The longer a person stays on the video, the more likely that he or she will engage with it and help you increase visibility and traction on digital and social platforms.
This also really positive because it increases the chances of getting more clicks on your in-video calls-to-action. I strongly recommend using personalized calls-to-action (CTAs) because there are about 200% more effective than generic ones.
Here you have an example:
Set it for a premiere release
When learning how to do video marketing, brands must keep up with various platforms' latest features and functionalities. Recently, various digital platforms like Facebook, YouTube, Instagram, and Twitch have introduced premiere video formats where content creators can release pre-produced videos as a live broadcast. 
A report showed that 82% of online audiences prefer live video from a brand to social posts. The power of a premiere release brings together the benefits of well-produced videos and live stream capabilities. By releasing a video on Facebook and YouTube as a premiere release, content gets higher views and visibility.
Remember that YouTube can have an incredibly positive impact on your SEO. Watch the following video to learn some practical YouTube SEO tips:
Personalized Video Content Examples
One of the main reasons why brands must consider personalized video marketing is because personalized videos are 116% more effective than generic videos. Let's go over a few personalized video content examples:
Personalized Video Content For The Travel Industry To Increase Sales Engagement
Personalized video content drives sales. Flight Centre Travel Group accelerates its sales process with personalized multimedia content made by the Pirsonal platform.
Every time a lead requests information, the brand automatically renders a personalized video, a dynamic landing page, and an interactive call-to-action personalized from the information provided by the lead such as name, the reason to travel, or destination. With this, the OTA makes every video relevant to each marketing lead.
Personalized Video Content For A Fitness Brand To Increase Brand Awareness
Zumba is a global fitness brand, with a global audience and instructors all around the world. Audience engagement through an instructor's network requires giving instructors the right marketing tools that keep them and their audience engaged and excited.
With this in mind, Zumba created three marketing campaigns for two of its brands. In this case, Pirsonal's personalized video marketing agency created the template for a long-format personalized training video and two personalized video ad versions.
Want more detailed examples? Check this full guide to learn more about how different organizations have created personalized video marketing strategies to increase sales, engagement, and customer experience.
Personalized Video Editing Software: Content Personalization Options
Personalized videos are automatically made from customer data. Customized videos follow a similar approach. The main difference is that automated videos don't necessarily use customer data.
An example of a personalized video is a video automatically made when onboard a new insurance customer. An example of a customized video is a product video automatically created from a spreadsheet, product page, or live data feed.
Personalized video editing software in the market differs in the content personalization options they offer. Depending on the personalized video software you use, there are 5 types of content personalization for videos:
Text personalization.
Image personalization.
Video personalization.
Audio personalization (voice-over, and text-to-speech or TTS).
Properties, events, and effects personalization.
Pirsonal Editor is a drag-and-drop video tool to create your own templates for video personalization. With this tool, you add dynamic content to personalize text, image, video audio, and properties in videos at scale. Developers also can use Pirsonal Script, a JSON-based tool to program personalized video templates with total flexibility.
Winning the video marketing game with personalized content
Giving a personalized feel to a brand strategy and marketing campaign is highly key to increasing social impressions and virtual reach. Social platforms have given people more control over what content to watch and where they want to watch it. With more control, companies' goal should be to create content that speaks at a personal level with their audience.
As more and more companies jump into the video marketing game, it's imperative that brands make video content that stands out above the noise. One way to do that is to create personalized video content, which introduces a customized feel and speaks directly to customers.
Personalized content marketing has taken leaps and bounds with the advancement of technology. As content becomes more personalized and people gravitate towards video content, creating customized video content will remain one of the best content marketing strategies for the many years to come.