A personalized video template software is a must-have if you want to create personalized videos for your next personalized marketing campaigns or marketing automation workflow. This has been one of the most requested video tools in the last three years since we launched Pirsonal. Pirsonal is a self-service personalized video marketing software to make your audience react, one by one.
If you are new to personalized video marketing, you are probably wondering what a personalized video template is. Let me start first defining what a template is. A template is a sample document that already has some details in place so that you can easily change, add or update them. From email marketing to PowerPoint presentations, there are templates for almost all types of digital documents. A personalized video template is a digital multimedia document with pre-define styles, placeholders and events for the images, videos, audios, texts and vector objects that will comprise each scene. Through a template it is possible to create hundreds, thousands or even millions of personalized videos fully automatically. These videos can be created in batch rendering processes or as part of an automated marketing flow (also called video marketing automation).
From day one of our goals has been to be a SaaS tool in the martech ecosystem. This way, we can help more companies globally with a video marketing tool that grows according to the needs of our clients.
This is, a self-service marketing automation software any business and organization could use. Any business can create personalized videos online.
Do you need to create personalized videos for your marketing efforts? Boom! There you have it! But the reality is that from day one we were a bit technical for most people out there. Because of this, most of our clients were agencies and integrators creating exciting projects and video-related apps for brands we can't even mention.
The Story Behind Pirsonal Editor
Since we are a self-funded company, the first two years or so product development ran slower than what we wanted. This process also came with a few advantages. One of my favorite things has been speaking to the vast majority of leads and customers we've had. This has helped me to understand their needs, requirements, and concerns. Based on this, we create
marketing automation tools focused on multimedia personalization
.
We talk to a lot of people every week. This helps us know the needs that different markets have to build software that helps any organization engage with segmented audiences. This also helps us go a few steps ahead.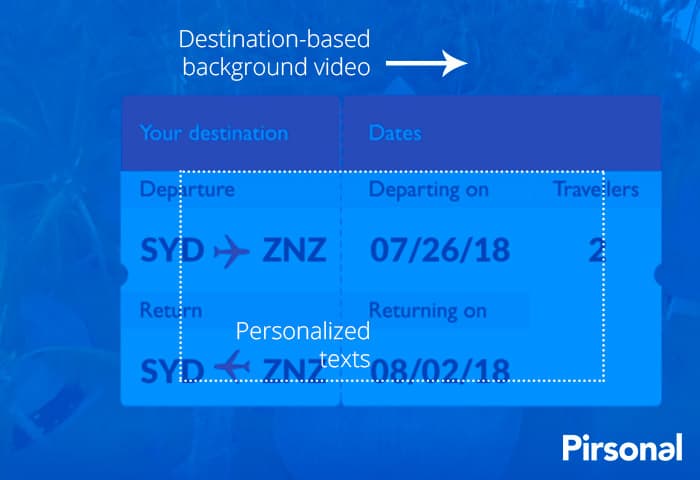 Personalized videos are about 160% more effective than static videos. Personalized has finally become an urgent need for marketers. Tamara Gruzbarg, senior director of analytics and research at
Gilt.com
, wrote:
True personalization of customer experience will stop being reserved for a select few and will need to become an operational principle for any marketer who wants to remain relevant in an increasingly fragmented and regulated environment.
With this context, let me share a bit more about
Pirsonal Editor
: Our new personalized video template software.
Why A Personalized Video Template Software?
Personalized Video The Old Way
Let me start with why we decided to create a personalized video template editor in the first place.ç
Oh, man, it was complex.
Personalized video marketing has been there for years now. Until not that long ago, it was something only big names could afford. Or simply people that had more time to experiment with new ways to increase
customer engagement based on personalization
. Also, those companies that wanted to increase sales or accelerate a sales process using
personalized video marketing
.
Personalized videos are videos that our software creates automatically using customer data. Here is when
data-driven marketing
comes to life. Within a
personalized video that the Pirsonal platform
creates, everything can be personalized. Every personalized video is always created from a template. A personalized video template can have a fixed structure or a more flexible structure.
This usually depends on:
The creative assets you use
The data source
The type of integration
Your strategy
Originally, no matter the vendor of the personalized video you'd choose,
creating a personalized video template required pro skills
. From Adobe After Effects to Adobe Premiere. Live production, post-production, and more. Launching a personalized video campaign was usually related to complexity. You needed marketing, video production, or advertising agencies working their magic. These teams are behind several of the most innovative campaigns you've ever seen.
We realized that creating a template for your
personalized video marketing campaigns
doesn't need to be that hard, time-consuming, or even expensive. We know about this. Over the last few years, we've been working with designers, marketers, developers, and even people that have no clue about video editing or design. Helping them to create personalized
video marketing strategies
to increase sales and engagement.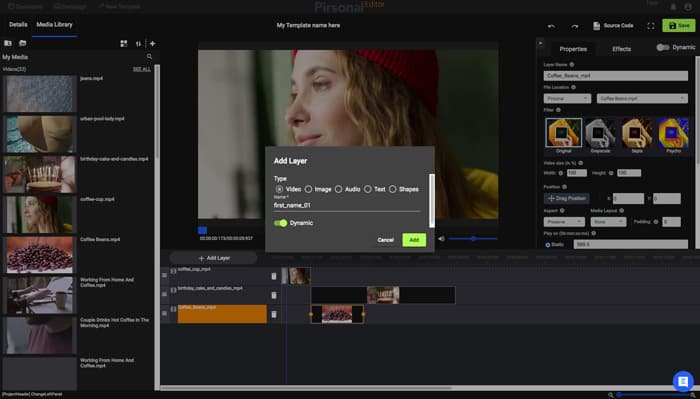 Most of them would complain about the time it would take to create a personalized video template. I don't blame them. At all.
What It Takes To Create A Personalized Video Template With Other Tools
On average, creating a personalized video template would take 3 weeks. Some times even 1 or 2 months depending on the type of video. You see, all this is OK in certain projects. Projects that are well planned ahead. This is great when you have a full team focused on this.
But we all know real-time marketing, advertising and sales sometimes don't work like that. Sometimes you don't have 4 months. Sometimes, regardless of the size of your organization, you don't have the budget.
Actually, creating personalized video templates is one of the professional services we offer at Pirsonal. Some of our
Certified Partner Agencies
also offer these services and have created some of the masterpieces you've probably seen.
I've created hundreds of personalized templates.
Hundreds.
Until now, I would create them using Pirsonal Script. Pirsonal Script is for video what CSS is for web design. Pirsonal Script is one of the reasons why about 20% of our customers love our personalized video software. It's based on JSON. It's flexible. You can create simple templates or you can create complex personalized video templates based on any kind of variable within the personalized video template itself or in the video. Dynamic images, videos, audios, texts… You name it. And also properties.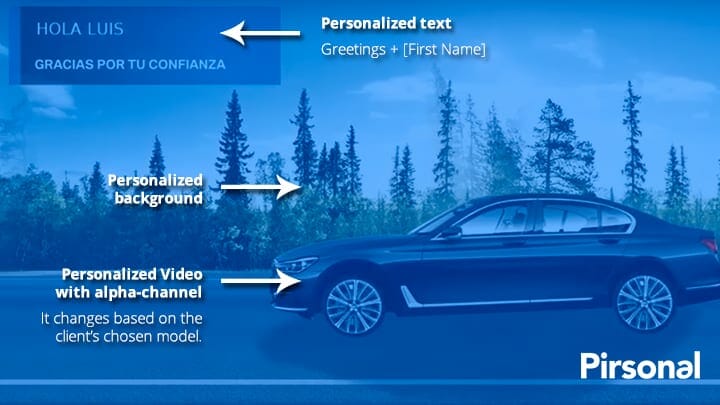 Pirsonal Script is probably the most flexible video tools out there. Developers and technical designers love it.
You can tell that I'm a huge fan of Pirsonal Script. I've seen first hand the power it has to create dynamic personalized video templates in real-time, based on any kind of structured data.
But what happens with the other 80% of customers out there?
We created Pirsonal Editor for the rest of us, yes. Including myself here.
I'm a "weird specimen". I'm not a developer but understand and work with tech. stuff on a daily basis. Nor a designer (anymore) but have a decent eye for design and experience in the advertising industry. Certainly not a video producer or
motion grapher
, but here I am working at Pirsonal and have helped a few companies with their personalized video programs. I'm a marketer that does sales and a product guy.
Pirsonal Editor is what we've learned from marketers, designers, customer experience people, and video producers from organizations with different sizes need. It's a template editor that helps you save a lot of time, resources and money. It's aligned with one of our goals: Helping any organization succeed with personalized multimedia marketing. Because it simply works and your audience is asking for it.
Your segmented audience wants marketing the is contextualized to their particular needs, times, objections, and desires. A key step to getting there is building a personalized video template that resonates with their minds, hearts, and pockets.
This is what Pirsonal Editor does.
What's Pirsonal Editor
Pirsonal Editor is a video tool anyone can use, video expert or not, to create personalized video templates.
I created this short video to help you take a look at it at a glance.
Pirsonal Editor is easy and simple to use, regardless of your skillset.
If you value your time and ease of use, this is your tool. You can either start a template 100% from scratch. You can import media assets designed with your favorite editing tool. Are you an After Effects user? No problem. Design your media assets, important in Pirsonal Editor. Are you a Premiere fan? Pretty much the same. Then build a personalized template out of it.
A Flexible Personalized Video Template Creator
Pirsonal Editor is a personalized video template software that allows you to add as many dynamic or static layers as you need. This means that you can customize each video, audio, image, text presented in personalized videos. For example, maybe you want to personalize a few text boxes based on customer data, then all you have to do is to click the toggle button to make those text boxes dynamic. The same happens with an image or audio that is uploaded by your users or that comes from a URL.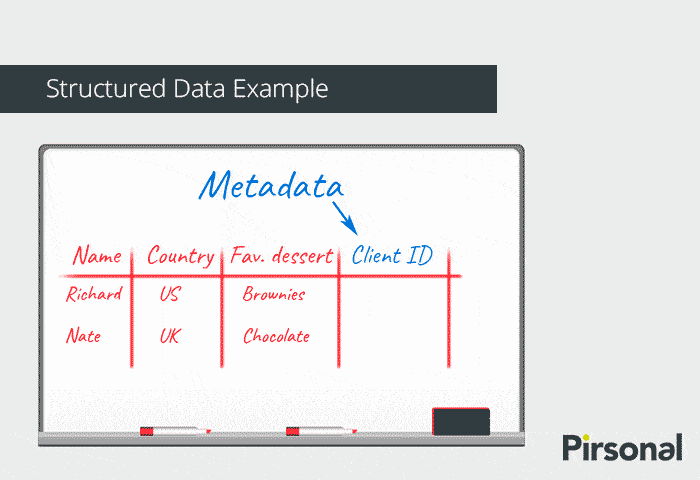 Pirsonal's template editor allows you to add individual effects to each layer. For example: Fade in, Fade out, Zoom in, Zoom out, or even different movements. You can also use different filters for images and videos, like for example grayscale, sepia, pyscho, or chroma key, which is my favorite one.
Pirsonal Editor uses Pirsonal's real-time player-based rendering. Once your template is ready, our platform will automatically render the videos in the cloud. You can generate one or a million individual, unique files, from MP4 to OGG or any other format.
Thanks to the dynamic properties, with Pirsonal's personalized video template software you can also use flexible play and duration properties to create fully dynamic templates based on your requirements.
If you are a developer or want to get the most of the Pirsonal engine, you can also choose the Source Code View powered by Pirsonal Script.
With Pirsonal Editor, you can also customize where you want the video to be hosted, the output profile, and even use a webhook to create automations every time a personalized video is automatically created with your template. Actually, that's one of Pirsonal's forte:
marketing automation
with personalized video marketing.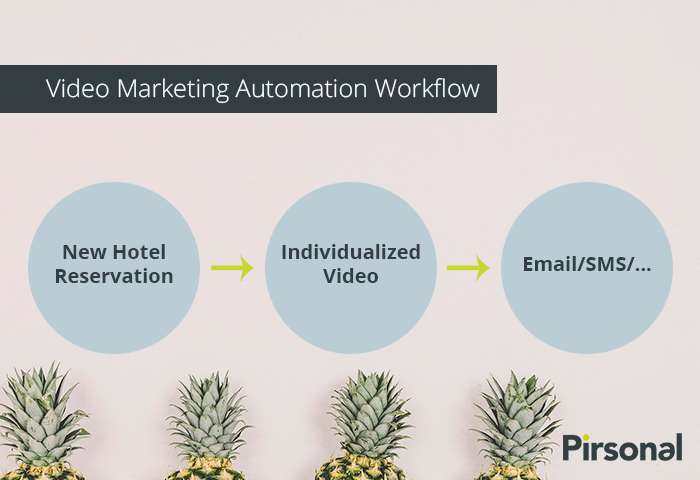 From a business model perspective, Pirsonal Editor comes with all of our
plans
. This will help you create simple personalized video templates or even more sophisticated or complex templates. This personalized video template software can be used by your team or also by your agency, which can still use the tools they usually use for their productions, saving a lot of time and resources.
An Alternative To Adobe After Effects (AE) To Create Personalized Video Templates
There is no doubt that After Effects is the market leader and the preferred choice for any professional graphic designer and video editor. We use it, we love it and we recommend it.
However, it is understandable that not all companies and individuals involved in a personalized video marketing project know how to use After Effects.
On many occasions, projects with personalized videos are led by customer experience managers, technical directors or branding people. Sometimes these people don't have the budget or time to use After Effects and want to use the video clips they already have in their catalog to create personalized video templates from them.
For this reason, Pirsonal Editor is an alternative to After Effects for those simple projects that do not require all the graphical power that After Effects provides.
For custom video projects that require more graphics power, we recommend that you continue to use After Effects, as After Effects-designed files can be imported into Pirsonal's video editing tool.
Conclusion
I'm really excited about this tool. It makes personalized video marketing more affordable. I'm also really excited about our current product roadmap for Pirsonal Editor and for what comes in the following months. Pirsonal Editor is a simple personalized video template creator that allows to make any object dynamic, a video editor so that you can visually create templates for your personalized video projects. It complements the other tools you may already use for your creative efforts, like Adobe After Effects, and can also be used as a standalone product.
Keep you posted :-).