Personalized video marketing has become an industry itself. Video personalization is helping organizations from a variety of industries to improve customer experience with video marketing automation that delivers videos that are unique to each individual. With this, marketers, customer experience manager, designers and developer often wonder how to create dynamic videos.
To create a dynamic video, first you need to create a personalized video template. Within a dynamic video, every image, video, audio, text and vector object can be made dynamic. With Pirsonal Editor and Pirsonal Script tools, all you have to do is to select the object you want to make dynamic and then click on the dynamic object option toggle, as shown in the image below.
Dynamic video creation gets really easy with Pirsonal Editor. Pirsonal Editor is a video editing software to create personalized video templates that makes any video a personalized video. Pirsonal Editor is a flexible, drag&drop, browser-based tool that helps you create dynamic templates for your personalized videos in no-time. It's part of the Pirsonal platform. This means that it allows you to create personalized video templates in a blink. From these templates, you can then create personalized videos in a scalable way to engage with customers and leads.
Before I go over the specifics regarding this product update, let me dig into some aspects of dynamic videos, marketing automation, and customer engagement.
What Is A Dynamic Video
A dynamic video is a data-driven video with personalization tags or placeholders for images, videos, audios, texts and vector objects. With dynamic videos, you can use structured data to make videos on a scalable way. Dynamic videos are usually used for personalized marketing and marketing automation strategies to improve customer experience.
Dynamic videos are created in the cloud. This allows you to create hundreds, thousands or even millions of videos that you can easily integrate in your one-to-one marketing messages.
Below you'll find a dynamic video example:
Why Your Organization Needs To Create Dynamic Videos
Let me start with a simple question. If you are aware of the power video has over all of us, to increase engagement conversions and sell more, then this question makes the case for this product update.
Why creating dynamic videos in the first place? If you already have a video, why creating a personalized video template?
Ok. That's two questions.
In the report GDPR and the impact of marketing individualization on hotel, travel, and leisure industries, we analyze the impact of data and marketing individualization. There you see how using personalized videos is far more effective than generic videos. Think about a common KPI: Click Through Rate or CTR. CTR stands for click-through rate. It's a metric that measures the number of clicks advertisers receive on their ads per number of impressions. The same applies to whatever has a link where a user can click.
71% of marketers confirm video converts better than other content. Personalized videos get 164% higher CTR than generic videos. The reality is that even generic videos are more effective than any other type of content. Personalized videos are videos that you can automatically create based on your structured data. The reason why you want to create personalized videos depends on your business goals. In most of the cases, companies embracing personalized video marketing want to increase customer engagement, accelerate sales, or increase the revenue per customer.
Personalized video marketing helps you engage with each individual in a unique way. It usually combines the power of marketing automation, personalization, customization, and individualization. Just to make sure we are on the same page, remember that personalization, customization, and individualization are different concepts. With these three different approaches, you can create dynamic videos to engage with customers and leads.
The Difference Between Personalization, Customization, And Individualization When Creating Dynamic Videos
Hugo Hamel from personalized marketing agency Enrich3 explains the difference between personalization and customization here in the video below. Customization is something your users do. For example, think about an app or service that allows your users to make changes to the experience. This is often because you want them to configure layout, content, or functionality. Customization allows customers to make a product their own. With customization, users can also make a video their own. For example, one of our clients at Pirsonal. Users can create dynamic videos with their photos of their pregnancy process. Users/moms upload their pictures. Our personalized video marketing software automatically creates dynamic videos based on the content provided by the user.
Now, what's the difference between personalization and individualization if you need to create dynamic videos for your marketing? The answer relies on the context and on how you translate and use the data. Individualized marketing takes place when the individual you want to target, your brand, and you as a marketer are aligned. When talking about individualization, everything has to do with more contextualized marketing. Personalization uses the data the way it already is.
Using Dynamic Videos Within Your Marketing Automation Funnels
Dynamic videos and marketing automation are the perfect fit. Your sales and engagement funnels make so much sense. Pirsonal makes this easy because we provide integrations with software like Google Sheets, Salesforce, Hubspot, and more. Marketing tools like Zapier make this really easy. Through our Zapier app, you can connect Pirsonal with thousands of applications. This allows you to create simple or complex marketing automation workflows. These workflows help you to engage with customers and leads using the power of real-time personalization, not only through video, but also using personalized landing pages, dynamic calls to action, and more.
In the end, personalized videos are focused on customer and lead engagement. Without customers, your business dies. If your customers are not engaged, let's even say married, to your business, it's impossible to win them back. If you lose them once, you lose their connections, trust, feedback, money, and so on. Forever.
Switch To Dynamic Objects With Pirsonal Editor
Pirsonal Editor is a video tool anyone can use, video expert or not, to create personalized video templates. This video tool helps you to create the structure you need to create dynamic videos powered by our personalized video platform.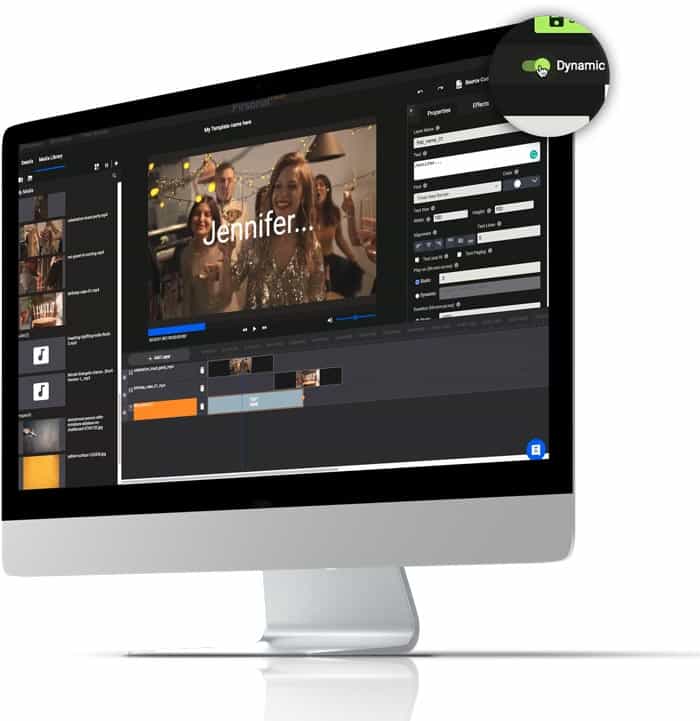 Let me tell you a bit more about this new product update for Pirsonal Editor. I also recorded this video that summarizes why this product update is important. It also shows how to start using it today.
When you need to create a personalized video template, now you can easily make a video, image, text, or audio object dynamic from Pirsonal Editor with a simple click. There are no special skills required. Do you know how to use a mouse? Then you are set in!
The Bottom Line
When you switch an object to Dynamic, also called Dynamic Media, that object becomes a field that can be personalized using data from any source. For example, a column from a SpreadSheet using Google Sheets, a "First Name" field from your CRM, or any field from a web form. Also the Campaign tool within the Pirsonal platform. Campaign is a simple tool that helps create personalized videos, landing pages, and calls to action using a simple CSV. Watch this video to know how Campaign works.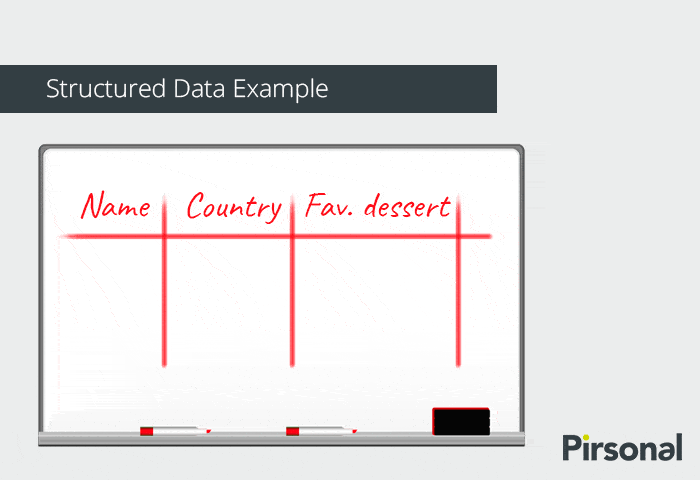 Until this update, you could only do this from the Pirsonal Script editing page or when adding a new object to the timeline using the Add Layer tool. We've now made it easy and will continue improving Pirsonal Editor.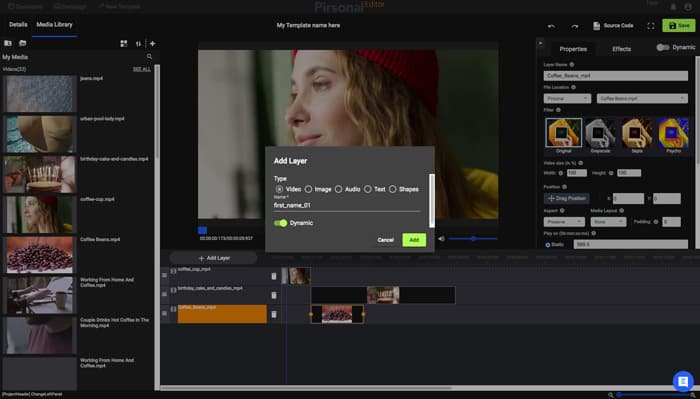 Now you can create dynamic videos and an even easier way using Pirsonal's personalized video template software. This will help you increase customer engagement, and also accelerate your sales. Customers expect you to personalize your marketing. To make it unique, and relevant. Creating dynamic videos will help you resonate with their needs, desires, and objections.