Customer engagement is often found on our to-do list for another day. That's a huge mistake. Back in 2014, Royal Mail Data Services surveyed 185 individuals across b2c and b2b organizations. Their study revealed the importance of life event marketing and the value of implementing a strategy around these events.
But there is something that coughs my attention… While 55% say they understand the concept of life event marketing and that it triggers consumers to make new purchases or even to renew existing contracts, their organization is yet to realize the value of implementing a strategy based on marketing around these events.
How does this affect customer engagement?
Their investigation also showed that seven out of 10 marketers believe that the most important thing of a life event for companies is the reason it provides for them to engage with a customer, although it also gives them a chance to update contact data, which is key for lead generation and to anticipate a brand's next step toward a customer.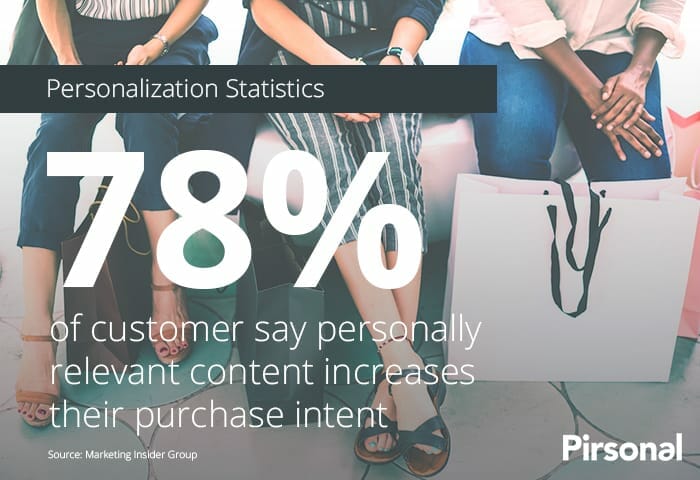 It's a fact. Costumers are becoming less loyal. This means brands have to work a bit more to better understand and anticipate what's happening to these consumers as part of a fully integrated customer engagement strategy during the customer journey. Half of them are likely to switch brands if a company doesn't anticipate their needs.
"15 years ago, the average consumer typically used two touch-points when buying an item and only 7% regularly used more than four. Today consumers use an average of almost six touch points, with 50% regularly using more than four. MarketingWeek"
How can your company create a relevant marketing communication strategy that keeps your messages on your customers' immediate to-do list? How can your brand increase customer engagement and keep their needs and expectations be on yours?

For many newcomers to your brand, entering the customer journey, your video content will be the first port of call that makes an impression and leads them deeper. All the more reason not to waste that chance to grab their attention! Awesome video content with personalization has the power to strengthen your brand and sales process with less overhead (and in a shorter timeframe) than almost anything else you can deliver.
Using marketing automation to inform, delight, and build relationships with customers is certainly the way to do this. If you are not engaging people at the right time, whatever you are sharing with them will be irrelevant and not helpful at all. This is when they reject your messages, regardless of the channel you used, even if you use personalized videos based on your business's goals.
Let me share a few ideas that will help you improve customer-engagement based on our clients' experience and our own. Consider these ideas your baby steps for strengthening the company-prospect connection with or without personalized video marketing to increase engagement:
Customer Engagement Is Also About Differentiating Your Company From the Rest
Driving consumer engagement in an increasingly busy and distracted online space isn't as easy as it used to be. There's no doubt that video is one of the best ways to do it – but it needs to be done in such a way as to increase the connection between the prospect and your brand, not simply putting out flashy content. Video works when it tells your story and allows the viewer to get to know you better.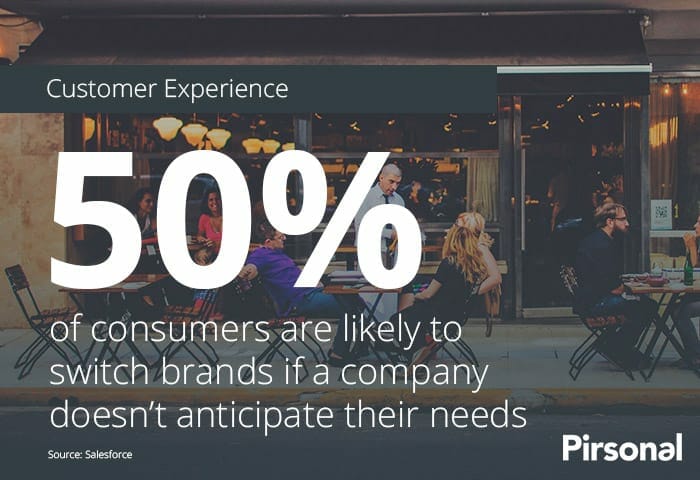 Build A Relationship From Day One For a Lasting Journey
You can regard a video as a meeting by proxy with your viewer, and just like an in-person sales-oriented meeting, building trust as well as providing information is the name of the game. That's where personalized video content excels as the trust factor is amplified as well as the serving of targeted and relevant information. From all the benefits a personalized video strategy brings to the game, building engagement with the visitor is one of my favorites as it starts with their first exposure to your brand, and build with each subsequent interaction as they gain knowledge and increased comfort level with what you represent and what you have to offer.
Here is a great personalized video example that does this extremely well:
Create Fans as Well as Customers
If you are using your web experience as an intermediate step before scheduling a sales call, a personalized video experience means that the prospect is "warmer" than they would have been, having already been impressed not only by the content of your video but by the fact that you pay attention to them. This is your shortcut to a closer relationship and increased conversions, through delivering an exceptional experience that will create not only customers but effective ambassadors for your company who will provide positive word of mouth and referrals.
Retain Your Customers
Personalization doesn't stop after the first sale. With your system in place, the overhead is even lower to serve targeted, custom content to your satisfied customers as you engage them in the longer-term. That space is where the value of knowing your customers really reaps the benefits for your bottom line. Acquiring a new customer can cost 6 to 7 times more than retaining an existing customer. Even better, businesses which boosted customer retention rates by as little as 5% saw increases in their profits ranging from 5% to a whopping 95%, according to a report by Frederick Reichheld of Bain & Company.
In a world of "big data", our mission at Pirsonal is to empower companies to make use of that data to actively inform, delight and build relationships with clients.