Today we'll talk about the impact personalized online video can have in the travel industry, especially for direct hotel reservations and upselling opportunities.
First, let me ask you something…
Ever scroll through your Twitter feed, barely registering the content that's being shown to you, until you come across an embedded video? You hit play and immediately you are drawn in, whether you register a smile or outrage. The fact is, as we are increasingly inundated with text information and marketing messages, the pressure to stand out becomes greater and greater. That's where video comes in, as it can cut through the background noise and achieve that magical state that marketers seek – engagement.
Marketers have long seen the benefits of video, with 90% of customers reporting that product videos help them make purchasing decisions, there is a need to take it to the next level. When your subscribers are receiving embedded video in their email that is directly related to the destination they've been browsing, engagement and conversions go up. Potentially, way up.
Simply put, personalized content drives sales. Let's take the case of the travel industry with some ideas to use personalized video marketing. Travel in some ways is the content marketer's dream, with so much potential for rich content of all kinds, including text, image, audio, and video. Even more than ever, the marketer has to hit the right note in order to reach prospects who are surfing a sea of attractive and seductive information and entertainment resources. Oftentimes, travel prospects idly browse, and the material they view is not immediately actionable. It's easy for them to find themselves looking at beautiful web pages or social media for vacation resources or hotel bookings that are not geographically relevant, or not tailored to the prospect's budget or plans.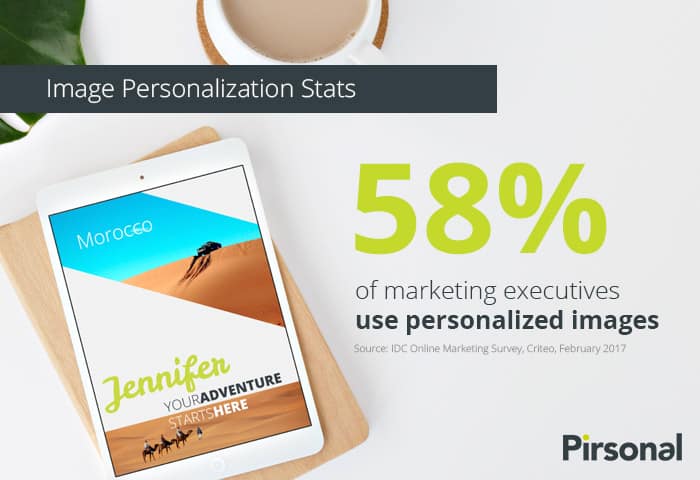 Why should hotels use personalized online video to drive direct sales?
The following podcast episode will give you a few creative ideas for the travel industry on how to apply marketing personalization techniques, especially with personalized online video.
Here's the value proposition of personalized online video for hoteliers making direct sales from their site: instead of serving up eye-candy that is not actionable – serve prospective hotel customers quality content specifically tailored to their plans. The visitor's site navigation will let us know their needs, (such as "What? where? when? And how much?) and the personalized online video will serve them just what they are looking for. Start by thinking about your business goals, which will take you to your personalized online video business goals even before the creative and fun part of the marketing project start.
Here you have a personalized online video example (focused on cruise marketing to show you a new angle):
But personalized online video is not just to supply valuable, tailored information to your prospect. That may be only the start. In fact, it can be used at a variety of points in the customer journey to provide standout awareness of your brand, continued interaction, to build loyalty and to suggest further items of interest. With an integrated and automated system incorporating video, your business will stand out from the crowd. That's an advantage that right now, few of your competitors have – and setting it up with Pirsonal's personalized online video platform is specifically designed to be a simple and seamless process powered by your data, your marketing automation workflows.
The Pirsonal platform is dedicated to solutions for personalized online video, and in making the journey easy for you, the marketer or vendor. Personalized online video is ideally suited to the hotel business, as nothing is better positioned to nudge them towards the "reserve your room now" or "buy more" buttons.
Do you use personalization techniques for your marketing? Feel free to share what works for you and what your next steps are to go the extra mile.
Also, feel free to contact us now and find out how simple it is to incorporate personalized online video into your business.