Email marketing is amongst one of the vital components of the hotel marketing and online distribution strategy, especially for hotels that want more direct bookings. The swing toward online buying indicates that the website is becoming a key point of entry to establish an interactive relationship with customers and obtain client email profiles. The Internet offers an extensive interactive, content-rich media, and highly growing distribution channel for the hospitality market.
Email gets the most attention of any hospitality marketing effort owing to the creation of direct revenue opportunities with past, present, and future clients. There is a reason for this. Consumers are tied to their smartphones. This also means that marketers in the hotel industry should create robust email marketing strategies contextualized to specific buyer personas and, when possible, contextualized to the individual. Experts report that 55% of consumer prefer email messages from hotels rather than direct mail, text, phone calls or social media messages. One of the main reasons for this is because email is less invasive than other marketing channels.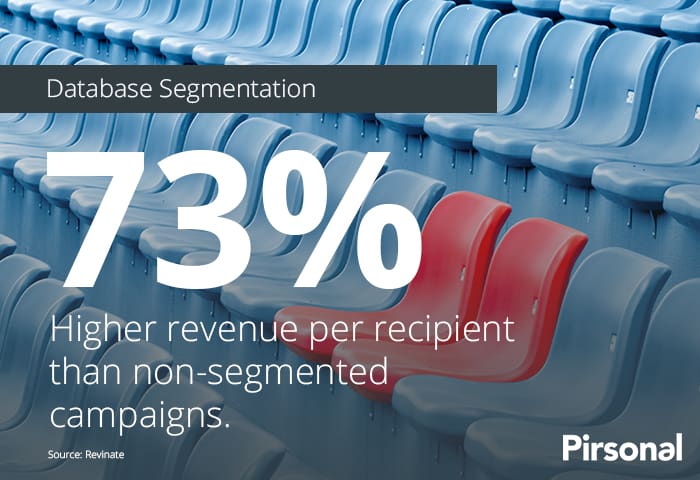 But having emails in your CRM, marketing automation tool or PMS doesn't always translate into success. According to Revinate, a well-driven database segmentation leads to a 20% increase in email openings and 70% higher click-through rate (CTR). But there is more. Regarding revenue, a rocket database segmentation delivers 73% higher revenue per recipient.
Did you know that the average consumer checks his phone once every 12 minutes? This represents a massive opportunity for customer engagement in the hotel industry. Hotels have huge records of e-mail IDs of all their customers, but they don't use it. It is necessary to have repeat sales and thus e-mail marketing helps to retain existing customers and gain new ones. In addition, SEO helps the hotel website to ensure organic growth online, which could also lead to more and better information from each of the potential clients behind each and every email ID.
Email marketing strategies in the hotel industry make competitive sense due to factors such as:
Personalization: offers a personalized interactive relationship with clients. Using personalized videos is one of the most robust ways to onboard new guests and to recommending products and experiences based on who they are.
Reach: functions as a sales force by reaching tens of thousands in seconds
Protects brand integrity: enables promotion of the latest specials on a one-to-one basis to a pre-selected audience without broadcasting to the world the newest discounts
Low cost: is the least expensive form of active marketing
Instant Gratification: people can receive, respond, forward, and print email almost immediately
Rich Media: email marketing comes in various styles, such as e-Newsletters, text, HTML messages like a postcard or survey. The hotel gets its message across with Colour, sound, video, animation, whatever is most appropriate.
Results: outcomes based, from knowing who opened the message, clicked on which links, how much time spent viewing each page, completed a transaction, or forwarded the email.
Some of the major trends in email marketing in 2019 include:
Respecting personal data will change the email marketing strategy
Mailable 'Microsites' and personalized landing pages are adopted by more companies to increase customer research, engagement, and retention
The Conversational tone is utilized for more personal interaction with an audience
More business push for mobile-friendly design
Testing and deliverability need addressing further
Personalization and segmentation remain a high priority to continue sharing dynamic and engaging content